Nov 7 2017 45913 1
The holidays are upon us! here is a great recipe and way to do your turkey!
Southern Sweet Tea Brined Turkey Breast RecipeServes: 6-10Ingredients3-5lb Boneless Turkey Breast½ - 1 gallon water6 Lipton Tea Bags1 Cup Brown Sugar½ Cup Salt½ Vidalia Onion, sliced thin1 Lemon, sliced thin1 Orange, sliced thin½ Tbsp Peppercorns (I used Hawaiian Rainbow)4 Garlic Cloves, sliced thinOlive OilSalt & PepperInstructions1. Bring the water to a boil in a large pot. Add tea bags, turn off and let steep 10 minutes.2. Turn the heat back on medium-high. Add the salt and brown sugar. Stir until completely dissolved.3. Add onion, lemon, orange, and garlic.4. Remove from heat. Add peppercorns. Let cool.5. Once brine has cooled completely, put your turkey breast in a turkey bag and cover with the sweet teabrine. If the brine does not completely cover the turkey, add some extra water.6. Secure bag and refrigerate submersed in the brine for 12-24 hours.7. Remove turkey from the sweet tea brine. Rinse, then pat dry. (It is important to pat dry so the skin gets anice crispy skin when cooking!)8. Place turkey in a baking dish (mine fit perfectly in a9x9). It is optional, but you can place additionalfreshly sliced lemons and oranges around the turkey to help keep it juicy.9. Drizzle some olive oil over the top of your turkey breast. Sprinkle a little salt and crack some fresh pepperover the top.10. Roast at 450F for about 40-60 minutes, until the internal temperature reads 170F.11. Let rest 10-15 minutes before slicing.12. Serve warm and enjoy!
Recipe by Cooking With Janica at http://cookingwithjanica.com/southern-sweet-tea-brined-turkey-breast-recipe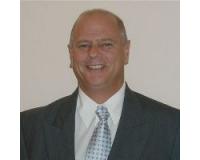 Author:
Victor DeFrisco
Phone:
561-951-3759
Dated:
November 7th 2017
Views:
56
About Victor: ...