Orchids Are Beautiful And Easy To Grow
Orchids are one of the most beautiful flowering plants around. Often grown in tropical climates, the Orchid also makes an excellent house plant and can be grown quite easily indoors as well as out. Provided they have proper growing conditions, it isn't difficult to learn how to take care of orchid plants. In fact, Orchids are a lot easier to keep and grow than you would think. Orchids come in all colors and size depending on the variety. Most people think orchids are difficult to care for, but in reality they are pretty hard to kill even for the worst of us who don't have green thumbs.


Orchids typically require moist, well-drained conditions. Orchids can be grown in a variety of different media, such as redwood or fir tree bark, moss, cork, peat, and even sand or ordinary potting soil. For best results, you should match the type of media to the specific type of orchid. You can find readymade orchid planting media at any good garden or home improvement center.


Orchids require shallow planting with some of their roots exposed to the air. If they are indoors, they prefer to be facing east or south with bright indirect light. If your orchids do not get enough light, they won't bloom. Too much light or heat will result in the leaves scorching. Temperature and humidity are important to orchids as well. Orchids can tolerate a wide range of temperatures outside and are very hardy in sub-tropic and tropical locations. They will typically bloom better if there is at least a 15 degree variation in temperature between the day and night temperature. Indoor orchids need between 50 to 70 percent humidity in your home. To increase the humidity level, simply put a tray of pebbles with warm water under the pot or be sure to mist the plants daily.


Orchids do require regular watering, but they should be allowed to dry out between watering. If you dip your finger down into the potting medium and it appears really dry, then it is time to water your orchid. Orchids should be fertilized often to promote growth and flowering. Once the Orchid has produced its flowers it doesn't need to be fertilized again until after the flowers have died off. At that point, let the plant rest for a month or two before you start fertilization again. Orchids are capable of blooming several times a year if you do it right.


Don't let orchids scare you away. They are lovely plants are very easy for anyone to grow and care for. About the worse thing that can happen if you mistreat an orchid is that it just won't flower.


Now a little Trivia: This famous TV and Movie Actor owned Orchid nurseries throughout the world including Fiji, and Hawaii, and he was responsible for the creation of over 1500 new orchid varieties. He named one variety after Barbara Hale who was the costar in what was probably his most well known TV role. To see the answer, click here: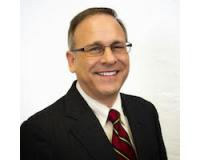 Author:
Stephen Snow
Phone:
561-291-1783
Dated:
March 21st 2016
Views:
251
About Stephen: ...