PBC Board Balks At Renting Without Owning New High School
The Palm Beach County school board isn't interested in renting its next high school from a private developer if the deal doesn't eventually end with the district owning the campus, but some variation on that concept is worth investigating further, board members agreed Wednesday night.
They have asked Superintendent Robert Avossa to set up a workshop in order to explore the matter in more depth and given him permission to spend up to $10,000 for legal expertise needed to plumb the possibilities allowed by recent legislation.
The conversation began when a company, Public School Property Development, proposed building a high school on 65 acres at the end of Boynton Beach Boulevard near State Road 7.
The company argued that the arrangement could benefit the district, which is constrained by state school construction rules and is still paying off millions of dollars of debt from its last construction boom.
State Sen. Joseph Abruzzo, D-Boynton Beach, told the board that Democratic legislators began talking about this option four years ago when searching for ways to level the playing field where public districts and private charter companies compete for education dollars.
"We came to the conclusion that they were here to stay. … So we as a caucus stepped back and said, 'What can we do to make it better?' " Abruzzo said. "We would start a new trend in public education if we could get school developers to start building our public schools."
Public universities across the country have delved into similar partnerships with private developers building and managing student dormitories.
But a similar arrangement in public K-12 schools in Florida appears to be unprecedented, Avossa told the board.
School board member Karen Brill, who represents western Boynton Beach, is keen for a solution that puts another high school in the region that has only Park Vista High to the north.
"All my elementary schools are filled up," Brill said. "Hundreds, thousands of children … I don't want to shut the door because it's something nobody else has done."
Board Vice Chairman Debra Robinson echoed the sentiment of many when she said, "I have no reason to talk about this if we're not going to own it, but I would like to explore it – explore this concept."
Chairman Chuck Shaw said, "We complain about what the legislature does, but this is something they created that really has potential."
It also presents lots of questions. Because this particular offer came unsolicited, the board was under no obligation to seek other offers, but should it decide to seek a private partnership that ended with the board owning the building, that would require notification.
Fresh off winning voter approval for a penny sales tax, the district already has mapped out plans to build five new schools, including two high schools, one west of Royal Palm Beach and another at Lyons and Lake Worth roads. But those plans don't see construction beginning for another decade.
Meanwhile, the representatives from the neighborhood adjoining the proposed high school in western Boynton Beach told the board they and their fellow retirees do not want to live with the bright lights and noise that would come from being nestled next to the campus ball fields.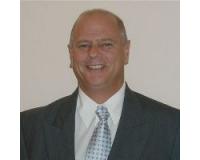 Author:
Victor DeFrisco
Phone:
561-951-3759
Dated:
February 6th 2017
Views:
75
About Victor: ...