Paint Colors That Make A Room Look Bigger
Paint Colors That Make a Room Look Bigger
Daily Real Estate News | Tuesday, September 13, 2016
-->
A room's size is sometimes a matter of perception, and the paint color on the walls has a lot to with that perception. Some colors can actually make a room appear smaller, while other colors can make the walls expand and feel larger. Realtor.com® recently highlighted some of the paint colors to create the illusion of more space, including:
Sneak Peek: The 'It' Paint Color for 2017
White: White reflects light, thereby making a space look brighter and feel more open. "White will make any room appear bigger and complement the natural lighting," Than Merrill, a real estate investor and host of A&E's "Flip This House" told realtor.com®.
Yellow: A creamy and soft yellow can also reflect light, and can create a softer alternative to white (as long as it's not too bold of a yellow). Add white accents, such as on the trim, to add further dimension to the room.
Gray: A calming, light shade can help expand a room and, unlike white, doesn't cast off a glare.
Monochromatic color schemes: Use a monochromatic color scheme for the entire space to open it up (in other words, stick with the white, gray or soft yellow and don't introduce then a bolder color). "Choose rugs, furniture, and accents in similar shades – like a patterned rug in white and light gray," realtor.com®'s article suggests. "This creates a minimalist, clean look that makes the entire space feel larger."
Source: "What Colors Make a Room Look Bigger?" realtor.com® (Sept. 9, 2016)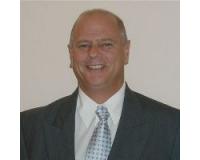 Author:
Victor DeFrisco
Phone:
561-951-3759
Dated:
September 13th 2016
Views:
279
About Victor: ...