Palm Beach Condo Sales Vibrant In 2015
After years of struggling to rebound from the Great Recession, sales of condominiums and cooperative units on the island outperformed single-family properties by nearly every measure, the latest Evans Report confirms.
Even so, single-family prices were up, even if the number of year-over-year sales declined.
More apartments sold in Palm Beach last year than in any year since 2005, according to the report, which is prepared quarterly by Palm Beach real estate attorney and property owner Les Evans and his attorney son, Jason. The report analyzed sales figures for all of 2015, with a spotlight on the fourth quarter.
The number of condo sales jumped from 356 in 2014 to 412 last year. Buyers not only bought more apartments last year, but they also paid more for them. The prices at which the units sold skyrocketed from a median of $480,000 in 2014 to $595,000 last year. The median is the price at which half of the apartments sold for more and half for less.
The report's analysis comes as no surprise to agent Joan Wenzel, who has sold real estate for 22 years and specializes in luxury condominium sales at Douglas Elliman's island office.
"In the last year, sales and prices have really picked up," she said. "And right now, the market isn't softening at all. I have two pending sales (on the South End) at record-breaking prices."
The fact that condo buyers reached more deeply into their wallets last year was likely a result, at least in part, of real estate agents' ability to set prices higher in response to strong demand from condo shoppers.
The lowest prices simply evaporated: In the least-expensive category, 91 apartment deals recorded at prices below $250,000 in 2014 compared to just 76 last year.
But last year saw far more transactions – 32 in all — in the two next-highest price categories: The number of apartments that sold between $250,000 and $500,000 rose from 92 to 107 and sales recorded at between $500,000 and $1 million increased from 92 to 109.
That trend continued as buyers moved up the price scale. In 2014, just 45 units changed hands for between $1 million and $2 million; last year that number vaulted to 70 – the biggest increase in all of the price categories in the report's apartment section.
For apartments that sold between $2 million and $3 million, the number of transactions also jumped, from 23 in 2014 to 35 in 2015.
Above $3 million, however, the numbers were down slightly, from 13 in 2014 to last year, to 11 last year.
Condo dividing line
Better prices and more sales were recorded on both sides of Sloan's Curve, the traditional dividing line between the South End's Condo Row and the typically higher-priced units in Midtown buildings.
In Midtown, the median price paid for an apartment in 2015 jumped nearly 14 percent to $769,000. On the South End, in contrast, the median was $450,000.
Higher prices in Midtown buildings, in fact, have sparked cases of sticker-shock among some buyers, Wenzel noted.
"That's sent some people to the South End," she said.
The report confirmed a trend noted in the midyear analysis released by Evans' office last fall, which indicated that the condo sales picture had brightened considerably in the first and second quarters of last year.
Evans noted that the strong U.S. dollar may have discouraged some Canadians, who have long been key players in the Palm Beach condo market, from signing contracts.
"I think the market would have been even strong if it weren't for that," said Les Evans.
On the single-family scene
If sellers in the apartment market were rollicking last year, their counterparts in the single-family market likely weren't quite as breathless. The number of single-family transactions dropped to 159 in 2015, down from 185 recorded during the previous year.
But buyers paid more for the houses, vacant lots and townhomes they bought. The median price of sales rose nearly 16 percent — from $3.15 million in 2014 to $3.65 million last year
Even so, that was bit of a drop from the previous year's escalation rate. In the Evans Report released a year ago, the 2014 median single-family price had jumped by more than 21 percent, from $2.59 million in 2013.
As in the condo market, it became more difficult last year to find anything at the bottom of the single-family price scale, as values rose. In 2014, 62 properties changed hands at less than $2.5 million; last year, just 41 properties did so.
The distribution of sales among other higher-priced categories was fairly flat in a year-over-year comparison, except at the very top of the report's scale. In 2014, nine properties changed hands at $20 million or more, compared to just five last year.
Yet 2015 did see a sale that constituted, by any measure, a whopper. Recorded as the island's third-largest single residential transaction ever, the oceanfront portion of landmarked Casa Apava changed hands in March for a recorded $71.2 million. The biggest single-family sale of 2014, in comparison, recorded at $30 million when a never-lived-in house changed hands at 101 El Bravo Way.
One other key metric in the report showed far less single-family action on the North End, largely because there are not a lot of houses left to buy: House-hunters and developers have scooped up dozens of older homes over the past two years and embarked on projects to replace them with new homes. North of Royal Poinciana Way, 81 single-family properties changed hands in 2015, compared to 102 the year before.
"There's just not a lot out there," Les Evans said.
Fourth-quarter sales
The report's fourth-quarter figures, by and large, backed up the trends set in the previous three quarters.
Townwide, 74 apartments changed hands in October, November and December, versus 70 in the same period of 2014. The median fourth-quarter prices, meanwhile, rose from $354,500 in 2014 to $426,250 for the same period last year.
For single-family properties, the number of fourth-quarter sales dropped from 35 in 2014 to 25 in 2015. But median sales prices rose, from $4.2 million in the last three months of 2014 to $4.5 million for the quarter that ended in December.
The report relies on prices recorded with deeds by the Palm Beach County Clerk's office. That distinguishes it from other analyses that rely solely on data reported in the local multiple listing services, which don't account for off-market sales.
See the complete report at LREvansPA.com.
By Darrell Hofheinz

Courtesy of Palm Beach Post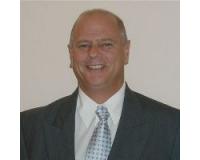 Author:
Victor DeFrisco
Phone:
561-951-3759
Dated:
March 20th 2016
Views:
255
About Victor: ...