Price Is Something To Consider
Listing price is decidedly one of the most important decisions when selling a home. Before you finalize that number, consider the following:

1. Keep the emotions out of it. Be objective, and be aware of what other homes similar to yours are selling for. Buyers are not emotionally invested in your home when they first look at the price, so keep it real.
2. If you were unrealistic when you upgraded your home, enjoy the upgrades, but understand you may not get back what you put in dollar for dollar. It may have cost you several thousand to put in an audiophile-grade sound system, but not everyone looking is as into their music as you are.
3. Keep in mind how people search. I have seen homes priced at $475,900. Most people are searching in increments of 5 and 10. Pricing your house $900 more may be excluding more buyers than you realize. $399,999 makes sense, where $400,900 does not. Is the $901 worth potentially missing out on views?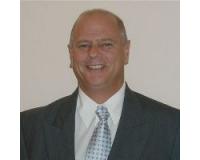 Author:
Victor DeFrisco
Phone:
561-951-3759
Dated:
April 30th 2016
Views:
273
About Victor: ...