Pricing Right Or Psychology Of Pricing A Real Estate Property
What would be the right pricing for the home you list? There is of course researching the market and producing the best CMA you can. According to Robert Mctague, there is a little more to that process- psychology of pricing. He suggests 4 points to consider when you ready to put the house on the market.
1. The $19.99 syndrome. There are so many times the agents will price the house ending with 999 making it look like it is the bargain. Mr. Mctague argues however, that it actually devalues the house putting it in the zone where it can be missed. For example, if the buyer is looking for the house from $300,000 to $350,000 and your house is listed for $299,999, it will be excluded in the search. Also, when you price it in that way, you propose that it is a discounted item. As supporting evidence, Robert brings up Godiva and Neiman Marcus companies who present themselves with confidence and never price their products in such a discounted way.
2. The power of 4 and 7. There is some psychological power in these numbers. The price $344,000 or $347,000 is more appealing than $349,999, subconsciously making it look like there was a lot of thought about coming up with this number and there will be no much room for negotiations. Some companies that use this pricing strategy are Home Depot and Walmart. And one more point , number 7 is the lucky number:)
3. How you write the numbers matters. According to the Journal of Consumer Psychology, when you have to spell out the numbers in your head, they seem to be larger than they are. As an example, look at the 3 ways to write a number: 1) $2222.00
2) $2,222

3)$2222

The third way $2222 looks less. Some restaurants use this strategy.
4. Cuckoo for zeros. When there is a discount of some sort, make sure you use all the zeros you can to make it seem like a real big number and bargain. For example, instead of $25,000 use $25,000.00
Best of luck with your next listing and don't forget about psychology of pricing!
For full article click here : http://www.inman.com/2015/04/17/the-psychology-of-pricing-a-real-estate-property/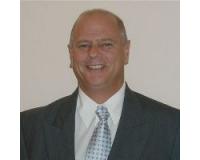 Author:
Victor DeFrisco
Phone:
561-951-3759
Dated:
March 1st 2017
Views:
237
About Victor: ...