Protect Your Home During Your Summer Vacation
Keep Your Home Safe for Those Summer Vacations
When going n vacation, there are a few things that will help deter those pesky criminals. No sense taking a chance, be prepared.
*Ask a Friend Ask someone to keep an eye on your house. Give them a key to bring in the mail or turn lights on or off. You should even give them a key to ur car in case it needs to be moved for some unforeseen reason. Also, give your friend your contact information and a copy of your itinerary in case of an emergency.
* Don't Tip Off Criminals: Living in the social media age, we post everything online. Do not leave a detailed vacation plan on your social media. You never know who sees these posts and now they know that you are gone; where and for how long.
* Talk to the Police: If you will be gone for a long period of time, let the police know. They may pass by your house to see if anything suspicious is going on. If you have a security alarm, leave the key and code with someone that you trust and let the police and alarm company know who it is.
* Curtains Closed -- or Open?
Leave them just the way they are when you are home. You will tip off the bad guys if all the curtains and blinds are closed for a long period of time. This also makes it hard for the police or your neighbors to see if anything is actually going on inside.
* The Lights: Do not leave the lights on. That is a big tip off if the lights are on all day and night. Have a friend or neighbor drive by and turn them on or off, or you could even purchase a switch timer.
* Stop Your Mail: Put it on hold at the Post Office or have a friend pick it up. It is another signal that you are not home if you have your mail piling up outside the door.
* Lock up: Deter them before they start. If it looks hard to get in, they will more likely be deterred. Make sure all windows and doors are locked. Put a metal bar or wood plank in the slider of your sliding glass doors. Burglars know how to pick up and slide open the sliders. This will prevent that. Oh, and don't forget to close the locks on the garage door
* Pull the Plug: Unplug your television, computers, microwave, and all other appliances to protect them in case there is a power surge. Plus, why would you want to pay electric for not using them while you are away. Do not turn off the heat or air conditioner. Keep it at a moderate temperature. Also, turn down the water heater a tad.
* Remove Your Spare Key: Do not leave your key under a planter or in that rock that you think everyone will think is real. If a criminal thinks you may not be home, he knows where to search for a spare key.
* Store your Valuables: No sense making it easier for the criminal to find your valuables. Put them in a safe place. It is also a good idea to make a list and take pictures for that worst case scenario.
You are now prepared and can breath a little easier; ENJOY YOUR SUMMER VACATION!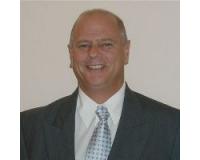 Author:
Victor DeFrisco
Phone:
561-951-3759
Dated:
May 1st 2017
Views:
141
About Victor: ...