Questions Asked After Offer Is Accepted
Questions Asked After Offer Is Accepted – What's Next?
What's the next step?
Congratulations! Your offer was accepted, now what? Between contract acceptance and the closing date, there are many things that need to be completed. In a nutshell, after an offer is accepted, generally any inspections will be completed. After the inspections, you complete a formal mortgage application and last but not least, the title, abstract, survey, and any miscellaneous paperwork is completed. When buying a home, finding the perfect home is only one part of actually becoming a homeowner. Throughout the mortgage process, you should expect the bank to require documentation, letters, and other items from you to satisfy the bank conditions, so don't be upset or surprised when this happens.
As a buyer, you have the option to perform a final walk-through. Is a final walk through a requirement? NO. Is a final walk throughnecessary? YES. Generally when buying a home several weeks go by between when you last walked through your home. Lots of things can change during that time. When doing a final walk through a few things you should check is thatfurnace is working, the toilets are flushing properly, and there is hot water.
When buying a home, the excitement level is extremely high. It's important to understand that the closing date in the purchase offer is a target and not a guarantee. Before you hire the movers and take time off from work, know that the closing date in the contract isn't necessarily the date you will own your new home. Many buyers will ask their Realtor this question, however, it isn't up to the Realtors when a closing will be. The attorney's are the ones who have to set the closing date and time.
Final Thoughts
When buying a home, being prepared and well educated can really make a huge difference. Again, "no question is a dumb question" and if you are unsure of something, ask! The home buying process begins before you ever look at one home and the process continues all the way up to the final walk-through. When buying a home, it's critical you're on your game, stay organized, and remain focused throughout the entire process. After reading thesefrequently asked questions, you should now have a stronger understanding of what to expect throughout the process.
About the authors: The above article"Top Frequently Asked Questions From Home Buyers" was provided by the Keith Hiscock Sold Team (Keith & Kyle Hiscock).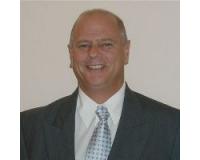 Author:
Victor DeFrisco
Phone:
561-951-3759
Dated:
April 4th 2017
Views:
48
About Victor: ...