Questions Asked While House Hunting
Questions Asked While "House Hunting"
Before getting involved with a short-sale, it's important you understand exactly what it is and what to expect from a short sale. The easiest wayto understand ashort sale is the sale ofa homein which the proceeds from the sale are less than the balance of debts secured by liens against the property and the home owner cannot afford to pay the liens in full.
Before purchasing a short sale, you should consider things such as the time it can take for a short sale response, the fact that a foreclosure is still possible, and that many short sale properties are in disarray. Short sales are not impossible to buybutyou must be patient and be in no immediate rush to move.
Believe it or not, foreclosures can actually be a smoother transaction than a short sale. A foreclosure, sometimes referred to as a REO, is a property that is owned by a lender. If you're considering the purchase of a foreclosure, it's important to understand that most are sold "as-is." Foreclosures, if not purchased by an owner occupant, are often purchased by investors, fixed up, "flipped," and sold to a owner occupant.
When buying a home, a common question home buyers have is regarding the neighborhood/area. As a real estate professional, there are rules against steering and providing personal insight into specific areas and neighborhoods. This doesn't mean that your Realtor cannot provide you with tips to help you choose the right neighborhood when buying a home. Many buyers wonder about the growth of the local economy, crime statistics, taxes, and local amenities. If you have a top Realtor when buying a home, you should be able to receive all of the pertinent information to allow you to make an educated decision on areas and neighborhoods.
This is another question that Realtors should tread very lightly with. There is no doubt that schools impact property values. Just like tips for selecting a neighborhoods, a top Realtor should be able to provide you with names or websites where you can find information on the local schools so that you can determine whether or not the schools are acceptable to you or not.
When buying a home, it's important to know what additional costs will be in addition to the monthly mortgage payment. Utility bills are just one of the additional costs to consider when buying a home. Utility bills can be obtained from the home owner and in some cases, from the local utility company, who can provide averages over the past 12 months. Keep in mind, everyone prefers to have their home temperature different, so the average bill could be different if you were to purchase the home.
About the authors: The above article"Top Frequently Asked Questions From Home Buyers" was provided by the Keith Hiscock Sold Team (Keith & Kyle Hiscock).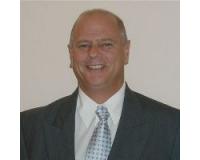 Author:
Victor DeFrisco
Phone:
561-951-3759
Dated:
April 4th 2017
Views:
48
About Victor: ...