Questions Asked While Placing A Purchase Offer
Questions Asked While Placing A Purchase Offer
When buying a home, you are the only one who can determine how much you should offer a seller. Certainly it's suggested you ask for your Realtors advice and thoughts, but ultimately you are the only person who can determine how much you should offer.
An earnest money deposit is also frequently referred to as a good faith deposit. When a buyer purchases a home, they provide the seller's real estate company a deposit to hold in their escrow account. The primary purpose of this deposit is to show a seller you are serious about purchasing their home. The amount that is deposited is subtracted from the final figure that a buyer pays at the closing table. In most cases, the larger the deposit, the stronger a purchase offer looks to a seller.
There is not a standard answer to this question. A purchase offer will have a "life." The "life of the offer" can vary from 12 hours to 3 or 4 days. There are many circumstances that can effect the length of the "life of the offer." Your Realtor should know how long of a "life" to give to your offer. If you're looking to purchase a home that is newly listed and the possibility of multiple offers exists, a shorter life is recommended. If the home you're looking to purchase has been on the market for 3 months and the seller is located out of town, a 2 day "life" maybe necessary and/or recommended.
When a purchase offer is submitted to the seller there are generally four possibleresponses. The first is an accepted offer, the second is a counter offer, the third is a rejected offer, and the final is an offer that is not responded to. If your offer is rejected, meaning the seller says no and doesn't counter, you have the right to place another offer. It's not very common an offer is rejected or not responded to, unless a seller is offended by a low-ball offer.
When buying a home, you have the option to perform several types of inspections. The purchase offer you write can be contingent upon a satisfactory home inspection, pest inspection, chimney inspection, radon test, and many other inspections. In most cases, it's recommended that when buying a home, you at the bare minimum have a home inspection. There are home inspection findings that are more common than others, however, no two homes are the same so it's a great idea to get the home inspected.
About the authors: The above article"Top Frequently Asked Questions From Home Buyers" was provided by the Keith Hiscock Sold Team (Keith & Kyle Hiscock).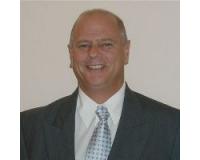 Author:
Victor DeFrisco
Phone:
561-951-3759
Dated:
April 4th 2017
Views:
58
About Victor: ...