RENTING YOUR PALM BEACH COUNTY HOME AS A MOVIE SET
The television and movie sets you look at aren't really sets, but homes of actual people. And your home can also be on television or in the movies, if you know what to do. Whether you have an apartment, a home on several acres, or just a simple home, your house may qualify for star status.
IS FILMING ALLOWED?
Your first job is to find out if filming is permitted in your area, especially if you live in an HOA. Your local film commission may have that information. Contact them and ask for location shooting rules and regulations. They'll also have the names of production companies, which you need to contact.
MAKE A BROCHURE
Take a lot of photographs of your home. From all angles. Create a brochure and give room sizes, compass direction the front of the home faces, whether there is an attic or basement and if there is a garage.
Once the brochure is finished, send it to location scouts in your county, state and in Los Angeles.
NEGOTIATE RATES
Ask your local film commission what rates are considered fair for your area. Negotiate with the production company, but don't be over-aggressive. If you have to vacate the premises, ask for compensation to cover your hotel, and if you have animals, give them the kennel costs to cover as well.
COVERING THE DETAILS
Speak with the production company's location manager and ask for a copy of their insurance coverage, in case of damage. Discuss what furnishings stay, and what's to be removed. If you have to store items, ask that the storage cost be paid. Also find out how well the production company protects your home from the wear and tear of the cameras, cables and personnel.

THE DAY OF THE SHOOT
Leave. The crew will move in and you'll be a non-entity. Be sure your neighbors know that the film crew is invading the neighborhood, and it may be wise to also let the local police know. .

AND FINALLY...
Beam with pride as you see your home on the big screen! And enjoy the extra income!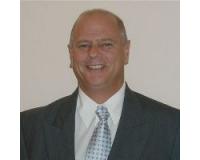 Author:
Victor DeFrisco
Phone:
561-951-3759
Dated:
March 11th 2016
Views:
734
About Victor: ...