Raising Your Homes IQ Could Help It Sell Faster
Smart home technology is growing fast. Coldwell Banker conducted a survey and found that 45% of Americans either already own smart home technology or are planning to buy some. The same survey also found that owners believe smart technology makes their home safer, saves them money, and sames them time.
Most newly constructed homes today have smart technology built-in, and adding smart technology to existing homes may be the key to helping sellers make their homes feel less antiquated so they're able to compete with more modern properties.
Sabine Schoenberg, founder and CEO of real estate firm PrimeSites, spoke with CNBC about the importance of smart home technology for sellers.
"That's the ticket to selling your house.' Schoenberg said.
Schoenberg explained that many smart home fixtures only cost a few hundred dollars, and shelling out that small amount of cash could make a big difference when it comes time to sell your home.
What is Smart Home Technology?
As explained by Zillow, smart home technology refers to home automation products that homeowners can use to control and monitor anything in their homes, from security systems, lighting and cooking to temperature control. There is a Wi-Fi slow cooker, an automated personal assistant, and there is even an automated device that allows you to check in on and talk to your pet while you're at work.
Does Smart Technology Increase Home Value?
Whether smart home technology increases a home's value or simply increases its appeal is still up for debate.
Other experts are not so sure if this technology will really encourage buyers to pay more for a property, but many say that it will make buyers want it more.
3 Smart Home Phrases to Know:
IoT (Internet of Things): This buzzword describes automated devices like lights, thermostats and locks that work together and are connected by the internet.
Hub: A hub is like a universal remote. The main device that connects all of the different smart products together so they're all automated.
Smart Meter: These electric and gas meters help homeowners monitor their utility usage by sending real time meter readings.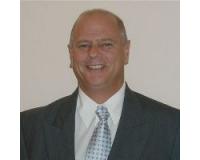 Author:
Victor DeFrisco
Phone:
561-951-3759
Dated:
September 7th 2016
Views:
116
About Victor: ...