Real Estate Agents Vs Selling Your Home FSBO
Real Estate Agents vs Selling your Home FSBO
There is always discussion about which is better – hiring a Realtor or selling a property yourself. We tackled this topic more fully in the article here. But in case you've forgotten where HouseHunt lands on this topic, here is an infographic with stats from the National Association of Realtors about why professionals are better than FSBO.

Selling Price
"For Sale by Owner" listings sell for an average of $40,100 less than a house listed by a professional. The average home sold by a Realtor is $215,000. That's 23% higher!
Time on Market
FSBO take an average of 19 days longer to sell, and often must be relisted on the MLS. The average time on the market for a Realtor is 69 days. That's 22% faster!
Stress on Seller
70% of sellers said they had major difficulties in the selling process. Realtors have resources for all the common difficulties. They are trained in pricing appropriately, exploring financing options, and navigating legal paperwork. Also, they have connections to get you cost efficient home repairs and anything else you may need in the selling process.
Did you know that only about ten percent of people try to sell their own homes? In fact, the total number of FSBO property sales has fallen from 20 to just nine percent in the past decade.
There's a reason for this. According to the National Association of Realtors (NAR), the average For Sale By Owner (FSBO) home sells for $40,100 less than a home listed by an agent ($174,900 compared to $215,000).
One possible reason for this price differential is that, on average, FSBO homes take 19 more days to sell, and more time on the market means a lower selling price. Furthermore, 20 percent of FSBO properties end up relisting on the MLS, converting to an average of 68 days longer on the market than Realtor properties. Overall, a typical Realtor will help you sell your home in 69 days, whereas a FSBO home will take 88 days to sell.
It's no mystery why FSBO homes take longer to sell, thereby depreciating in price: 70 percent of those trying to sell their own homes said that they had significant difficulty selling. Well, duh! FSBO sellers are the equivalent of amateur athletes competing against the pros.
According to the NAR study, 19 percent found the most difficult task to be drawing up and understanding the contracts and legal paperwork involved in selling a home. Meanwhile, 15 percent had difficulty getting the right price for the property. This is most likely due to the fact that those selling their own homes rarely have access to data on comparable homes in the area, therefore pricing based on emotion instead of market factors.
Furthermore, 15 percent of those selling their homes had trouble focusing on what repairs needed to be made in order to get their homes market-ready. Moreover, seven percent had trouble attracting potential buyers due to the lack of promotional and marketing avenues regularly available to Realtors. This is especially problematic because less exposure means fewer prospective buyers which ultimately results in a lower selling price.
Yet another area FSBO sellers had trouble with was their lack of connections in the financing department. Realtors can help both buyers and sellers find the right financing via lender connections, ensuring transactions go through without a hitch.
Lastly, two percent of FSBO sellers reported not having enough time to devote to all aspects of the sale. Negotiations, paperwork, showings, contracts, and working with inspectors proved to take much longer than expected.
The takeaway? Invest in a Realtor when the time comes to sell your home. Not only will you make more money, it'll be less of a headache!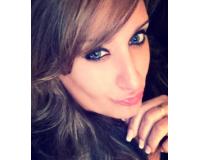 Author:
Traci Ann Lloyd
Phone:
561-424-1172
Dated:
March 21st 2016
Views:
230
About Traci Ann: Respected by her colleagues for her problem solving and leadership skills, Traci brings extensive kn...