Red Apple Balsamic Vinegar Glazed Pork Chops Recipe
Delicious Treat Of Red Apple Balsamic Vinegar Glazed Pork Chops


Sweet, tart and bursting fruit flavor of red apple infused balsamic vinegar pairs perfectly with many flavored olive oils and creates fantastic salad dressings, deserts and marinades. It is always believed that the combination of pork and apple is timeless; this offers a great opportunity to create some mouthwatering and delicious dishes.
In this article, we are going to discuss about a delicious pork recipe, which can be served hot at any special occasion like Birthday party or Formal party as well as perfect for a romantic candle light dinner.
Recipe Name: Yummy Glazed Pork Chops with Apple (Red) Balsamic Vinegar
Essential Ingredients:
For Glaze:
Half cup of apple (red) balsamic vinegar

One third cup of brown sugar

One third cup of apple cider or apple juice

Two tablespoons Dijon Mustard

One tablespoon of Soy Sauce

Pinch of Cayenne pepper
For Pork Chops:
Four boneless, center-cut pork loin chops (five- seven each)

One tablespoon of extra virgin olive oil

Dash of sea salt

Dash of pepper (ground)
Method of Preparation:
Prepare the Sauce or Glaze Mixture:
Combine apple balsamic vinegar, brown sugar, apple juice, Dijon Mustard, Soy Sauce and Cayenne pepper in a medium bowl. Mix these all ingredients thoroughly and set the mixture aside.
Pork Chops Preparation:
You need to trim chops and slash through fat & silver skin with sharp knife. Make two cuts about 2 inches apart in each chop. Be cautious do not cut into meat of chops. Use paper towels to pat dry the chops then season those with salt and pepper.
Frying:
Over medium-high heat, place heavy-bottomed 12-inch skillet and then heat oil in it. Add pork chops into the skillet and cook till four to 6 minutes until the chops turns brown. Then transfer the chops to a plate and pour off the oil in the skillet.
Add again the cooked pork chops (with browned side up) into the empty skillet and then add glaze mixture. Cook this over a medium heat until 5 to 8 minutes. After which remove skillet from heat and transfer chops to a clean platter; tent the pork chops with foil and let it rest for 5 minutes.
Process of Glaze:
When the pork chops have rested, you need to add the accumulated juices to skillet and set it over medium heat. Do not forget to simmer and whisk it constantly until the glaze turns thick and dark (around 2 to 6 minutes). Then again add the pork chops into the skillet and turn those to coat both sides with glaze.
Then transfer the chops back to platter with browned side up and spread up the remaining glaze over chops. Serve this delicious dish immediately.
Conclusion:
Red Apple Balsamic Vinegar Glazed Pork Chops can be served as a main dish at any special occasion. The above mentioned dish serves four and takes about 20 minutes as total cooking time.
Dominic Senese
This article is produced by Sonoma Farm, which is a most popular and certified artisan gourmet food producer, which offers organic products... (show bio)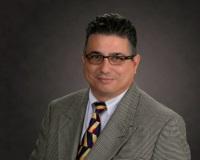 Author:
Ray Negron
Phone:
561-202-4369
Dated:
March 3rd 2016
Views:
264
About Ray: ...