Rejection Is Never Easy
If you've ever been broken up with, you will agree with the title. While this holds true for relationships, it is just as true for the house hunt. Purchasing a home, for most people, is more than just a financial decision;it becomes an emotional one. It is difficult for most people to walk through a home that they like and not begin to envision what their life would be like if they owned it. These feelings only grow once you've put in an offer. Well, here is where the rejection can begin.
You've seen what has feelslike a million homes and finally found the one that fits your needs perfectly. You imagine where your furniture will fit and how much fun your kids will have playing in the yard. You put in an offer,confident that your best will be good enough, but you are outbid. No worries – you are not a quitter! Your realtor assures you there are other fish in the sea,so you set out, determined to find it. This process can drag on, often,beyond what some peoplecan handle.
Unfortunately,sometimes, even after your bid is acceptedand you've reallygotten your hopes up, the deal falls apart because of issues with appraisals, inspections,or a million other monkey wrenches that seem to creep up.
While all of this is enough to make a sane person throw in the towel, it's important to remember that when it's meant to be,it will happen! I have seen this even in my personal home search. All of those rejections are just a nudge in the direction of the home that is really the right fit. Above all else,remember:This is not actually personal, and what's most important is not the home itself, but the people who live in it.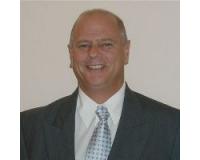 Author:
Victor DeFrisco
Phone:
561-951-3759
Dated:
April 19th 2016
Views:
245
About Victor: ...