Renting Vs Buying
When you first hear the phrase "the American dream," in the past, most people pictured a large house with a white picket fence. Well, that dream for many has most likely surpassed the conventional "dream home," with the diverse home options available to the hopeful homebuyer today. Nevertheless, this vision seems to be taking a slumber of its own with today's consumer. With 37 percent of households now being occupied by renters—the highest percentage since the mid-1960s, according to the American Rental Housing Report from the Harvard Joint Center for Housing Studies—a large number of consumers could be giving up on the ultimate goal of owning a home.
The debate has long continued: rent or buy? The argument for homeownership seems like an open-and-shut case providing the financial benefits presented, both short and long term. It's easy to assume the mere seduction of being a proud homeowner would entice consumers into a preparatory state of mind. But neither are proving to be motivation for many.
As host of the Saving Thousands radio show, Robert Palmer has heard one common theme among several of his million-plus listeners who say they're not ready to buy a home: self-doubt. "Nobody says, I'm going to retire as a renter. I'm going to rent up until the day I die," said Palmer. "Everybody has an image of, at some point in their life, owning real estate. Usually what we find is, people have self-limiting beliefs. They tell themselves they'll own a home one day, but not now. That "not now" usually comes from people saying things like, "Well, I may move, I'm not sure what my job's going to do. I don't know where I'm going to end up. I don't want to be tied down."
There are some for whom right now isn't the best time for owning a home—the key phrase, of course, being "right now." An outspoken advocate for homeownership throughout his show, Palmer believes this should ultimately be everyone's goal, in particular for the financial benefits. "When people ask me where they should put their money first, I advise they invest in a home before they invest in anything else. I would put owning a home ahead of a 401k, ahead of an IRA. When you look at the tax benefits of homeownership for a lot of people, owning a home, that mortgage interest deduction, which they haven't taken away from us yet, is what pushes you into the realm where you can start to itemize other deductions on your taxes."
While some feel this debate is overdone, Palmer believes there's essentially no debate: homeownership should still be the American dream. So as the end of your lease draws near and the conversation begins on whether you should keep renting or start the process of buying your first home, and doubt enters your mind, let the following point join the conversation.
There's nothing to be afraid of.
Fear is a major obstacle, especially for first-time homebuyers, and understandably so. As the largest financial investment most will ever make, the fear of the unknown, accompanied by a lack of experience, can overtake the dream of attempting to own a home.
But there's really nothing to be afraid of. "I've come across very few people who can't buy a home in the next six months to a year," Palmer said. "The number one reason we see that people hold off on the purchase of a home, the reason people stay on the sidelines, is fear. They're afraid of not being approved for the mortgage. They're afraid that the process is going to be more complicated than what they think it's going to be. They're afraid they can't afford the house, leading them never even to try."
In this arena, though, it pays to conquer your fear. The first step, according to Palmer, is to get pre-approved. "My challenge to those who are debating taking the first step to owning a home is, don't be afraid. Call a mortgage company. Get pre-approved. See how much you get approved for and get pointed in the right direction," he said.
As to the next step in the process, Palmer is adamant with his recommendation: "Contact a real estate agent! Once you're approved, find a real estate agent who can help you locate the home you want and can afford. They can help meet your needs and wants list as closely as possible. Whether it's great schools, a quiet community, or a specific style home, they'll be able to guide you throughout the home buying process."
He also has one major piece of advice: refrain from doing most of your home search online. "So many potential buyers begin their search online without even talking with a real estate agent. In several cases, you'll find inaccurate information including home prices, and in some instances, you'll find a home listed for sale online only to find it's been sold for months," Palmer said. "You can do your homework online, but your main source needs to be a knowledgeable real estate agent. This will work out much better."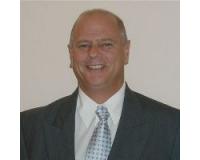 Author:
Victor DeFrisco
Phone:
561-951-3759
Dated:
September 6th 2016
Views:
184
About Victor: ...