Research The History Of Your Home
Have you ever wondered what the history of your home was? Why it was built? Who lived in it and who may died in it? Well, you're not alone. A lot of people live in homes with a rich, historical, and sometimes, gruesome history. Researching the history of your home can be a great way to fill some of that down time and can be fun for the whole family. Your home isn't just a house sitting on a plot of land, but it is a single piece in the jigsaw puzzle of your town. First, you can start by just talking with your neighbors and asking them if they have any information on the people who may have lived in your home before you moved there. Checking out the local "watering hole", contacting your local history group and checking out information in the archives section at the public library, will always be a great way to get information. You may be surprised at what you can uncover!
As the years rolled on, the architecture of our buildings also changed. Looking at your home, the neighborhood, layouts of the streets and existing structures, can give you great clues as to what your town may have looked like centuries ago. Are your streets cobblestone with massive oak trees or is it a newly constructed area? Both of these options are just as important. If the town you live in is old and "quaint", could it have played a role in the civil war? Does it have tunnels underground that you aren't aware of or secret doors behind the bookcase? You'd might laugh at the fore mentioned, but there are lots of stories on the internet of people finding hidden passageways and rooms in there old homes.
When researching your home at the library, look through electoral rolls and work back in five-year blocks. Keep in mind that in Victorian times house numbers may have changed, so you'll want to cross-reference with surnames. Land tax records go back to the 18th century and could be a great way to dig deeper into some stories that might make you want to sleep with the lights on!
NOTE: Florida does not consider a prior death in the home, even when the cause of death is homicide or suicide, to be a material fact that must be disclosed. Additionally, no legal action shall be taken against an owner or his agent for failing to disclose.
Click on the image to view my website or click here for my business page: http://www.facebook.com/Jason-Nimey-Realtor-at-Exit-Realty-Premier-1122083967825612/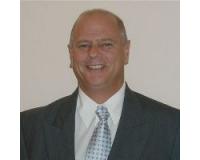 Author:
Victor DeFrisco
Phone:
561-951-3759
Dated:
June 7th 2016
Views:
207
About Victor: ...