Sales Were Up In The Midwest And The South Level In The Northeast Only Slipped In The West
Funny things certainly are occurring everywhere in the housing market. Last week began with the news that New Home Sales dipped 1.5% in March. But sales were up in the Midwest and the South, level in the Northeast, only slipped in the West, and overall, new single-family home sales are up 5.4% over a year ago.Plus, this report doesn't count sales of multifamily units: urban condos, for example. Monthly data of course is volatile, so we have to look at the trend and that stays positive. Jobs and wages are picking up, if ever so slowly, and that's putting a new home within the reach of more people.
The National Association of Realtors (NAR) Pending Home Sales index shot up in March to its highest levelin seven months.This measure of contracts signed on existing homes gained for the second month in a row. The NAR's chief economist felt this signals a solid beginning to the spring buying season: "Despite supply deficiencies in plenty of areas, contract activity was fairly strong in a majority of markets in March." And the trend here is terrific.Pending home sales have grown year-over-year 19 months in a row. It was especially nice to see strength in the Northeast and the Midwest. Finally, the Case-Shiller home price index isup5.4% from a year ago.
BUSINESS TIP OF THE WEEK... Perfectionism is a liability. The time it takes to get every detail perfect slows you down. Focus on doing the high-priority, high-impact items right, then just get the rest of the job done.
>> Review of Last Week
DOWN WEEK, MIXED MONTH... The stock market logged its worst week since February, getting socked with less than stellar corporate earnings reports and economic data to match. Yet the month wound up positive on two out of the three major market indexes, with the blue-chip Dow up 0.5% in April and the broadly-based S&P 500 up 0.3%, while the tech heavy Nasdaq fell 1.9%. A couple of bellwether tech companies showed up on Wall Street with weaker-than-expected first quarter earnings, butthe Fed kept things upbeat. Coming out ofWednesday'sFOMC meeting, the central bank's policy statement gave zero hints of an impending rate hike.Great!
Not so great is the reason why the Fed is standing pat. They feel the economy is still too weak to handle a second rate hike--pretty poor, since they're only considering another quarter of a percent move up. Their views were corroborated the next day whenthe GDP-Advanced reading reported the U.S. economy grew at a barely visible 0.5% annual rate in Q1.Friday'sdata didn't help either. Even though Personal Income was up nicely, Personal Spending hardly budged, not very good, since consumers drive two thirds of our economy. Folks just aren't feeling all that great, echoed by the University of Michigan Consumer Sentiment drop to 89.0 in April from 91.0 in March.
The week ended with the Dow down 1.3%, to 17774; the S&P 500 down 1.3%, to 2065; and the Nasdaq down 2.7%, to 4775.
Negative economic data and falling stocks helped bonds rallyon Friday. The 30YR FNMA 4.0% bond we watch finished the week UP .19, at $106.80.For the week ending April 28,national average 30-year fixed mortgage rates inched up inFreddie Mac's Primary Mortgage Market Survey.Remember, mortgage rates can be extremely volatile, so check with your mortgage professional for up-to-the-minute information.
DID YOU KNOW?... The Mortgage Bankers Association reports a record11 millionplus households spend more than 50% of their income on rent, and a record 21 million households spend more than 30%.
>> This Week's Forecast
MANUFACTURING DIPS, JOBS OK... TheISM Indexfor April is forecast to show U.S. manufacturing down a bit, barely in growth territory at just over 50. But the big focus of the week will beon Friday'sApril Employment Report, expected to deliver around 200,000 newNonfarm Payrolls, the kind of good but not great level we've been seeing of late. With a few more people returning to the workforce, theUnemployment Rateis predicted to stay at 5.0%.
>> The Week's Economic Indicator Calendar
Weaker than expected economic data tends to send bond prices up and interest rates down, while positive data points to lower bond prices and rising loan rates.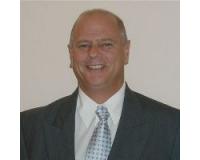 Author:
Victor DeFrisco
Phone:
561-951-3759
Dated:
May 2nd 2016
Views:
143
About Victor: ...