Sea Turtle Nesting Season
Sea Turtle Nesting Season (March - October) is underway on Greater Fort Lauderdale's beaches -- and these ancient mariners need all the help they can get. Nearly 90% of sea turtle nesting in the U.S. occurs in Florida. From March through October these creatures will return to their home beaches to lay eggs. Greater Fort Lauderdale's coastal residents and beach visitors can help sea turtles during the nesting season by keeping beaches clean, being aware of nesting sites and reducing artificial lighting near beaches that can distract and confuse mothers and hatchlings. Sea turtle hatchlings use light and reflections from the moon to find their way to the water at night. Artificial lighting discourages adult females from nesting on the beach.
Turtles deposit approximately 100 golf-ball size eggs, gently cover the eggs with sand and then they spread sand over a wide area to obscure the exact location of the chamber. They then leave the nest site and reenter the water.
Since adult sea turtles do not nurture their hatchlings, the female never sees the nest site again. A single female may nest several times during a season and then not nest again for one or two years. Approximately half of all emergencies result in a female crawling on the beach for long distances and reentering the water without digging a nest. These are called "false crawls" and usually occur because the turtle was disturbed or it could not find a suitable nest site. The crawl tracks left on the beach are always made by female sea turtles and they resemble marks left by a tractor tire. Male sea turtles never leave the ocean.Incubation of the nests takes about 45-55 days
5 ways to save Sea Turtles
1.Lights Out - Hatchlingsuse the light and reflections from the moon to find there way to the water. Artificial lights discourage turtles from nesting on the beach .
2.Clean Up Trash -Reduce your trash , turtles can get tangled up in plastic, both on the shore and the water. Dispose of fishing line, balloons, and plastic responsibily.
3. Avoid nesting and hatching turtles -Give nesting areas plenty of space and do not disturb the females emerging from the water looking to nest .
4.Reduce Chemical usage- The chemicals you use on your yard can actually wash into the coastal waters killing plants and animals.
5.Become a citizen scientist- Clear the beach of litter by organizing a pick up day with friends to help keep our beaches clean and sealife safe.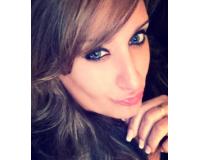 Author:
Traci Ann Lloyd
Phone:
561-424-1172
Dated:
March 1st 2016
Views:
197
About Traci Ann: Respected by her colleagues for her problem solving and leadership skills, Traci brings extensive kn...