Sep 30 2016 19444 1
In case you missed this week's news about upcoming restaurants, breweries and food villages, here's a round-up:
A new food and drink-centric district coming to West Palm Beach
The Warehouse District, a sprawling complex of vintage buildings near downtown West Palm Beach, is shaping up to be an eclectic urban village of food and beverage creators and vendors, artists, fitness buffs and other indie entrepreneurs. Developers say they hope to open sometime in December or January.
Celis Produce is among the vendors at the upcoming Grange Hall. (Credit: Oak Media)
The food hall portion of this village is the brainchild of real estate developerChris Vila, a transplanted New Yorker who envisions a Chelsea Market-type of place that provides locals with one-stop-food-shopping options. Vila says he's secured 12 vendors, including Rabbit Coffee roasters and Celis Produce.
A new craft beer brewery is headed to industrial West Palm Beach
The craft beer minds behind Tequesta Brewing Company and Twisted Trunk Brewing will join West Palm Beach's rising food and drink scene next year. They will open Steam Horse Brewing near downtown West Palm Beach, says co-owner Fran Andrewlevich. The new brewery is headed toThe Warehouse District, a sprawling urban complex that's now under construction in West Palm Beach's industrial district.
A new brewery will join the emerging craft beer scene next year. (Cox Newspapers)
Several new restaurants are coming to Delray Beach Marketplace
Marketplace, on Atlantic Avenue at Lyons Road, will get four new spots, all aiming for a winter opening:
Hoffman's Chocolates; Lucille's Bad to the Bone BBQ; Batch Gastropub and Menchie's Frozen Yogurt. Read more about the openings here.
Qwzine will offer healthy food like salads and bento boxes. (Thomas Cordy/The Palm Beach Post)
Promenade Plaza in Gardens gets a rebirth with new restaurants, shops
New restaurants slated to move into the redeveloped plaza are Qwzine, which offers healthy foods and Five and Ten Spot. Read more about the openings here.
New deli-themed spot on deck in Boca Raton
Rappy's Deli, which will open in November, is the newest member of Rapoport's Restaurant Group and will debut in Boca's new Park Place, a soon-to-open plaza on Military Trail, between Yamato and Clint Moore roads. Read more about Rappy's Deli here.
An artist's view of Rappy's dining room. (Courtesy: Rappy's)
Popular Midwest chain restaurant set to open in Jupiter
Butter burger fans get ready in Jupiter — Nov. 7 is the planned opening ofCulver's Butter Burgers & Frozen Custard, a popular restaurant chain in the upper Midwest. The Jupiter location will be the first in Palm Beach County. Established in 1984 in Sauk City, Wis., by dairy farmers George and Ruth Culver, the chain also serves custard, chicken, desserts and sandwiches.
The Culver's restaurant is part of a medical building complex under construction in front of the Barcelona Apartments on the west side of Military Trail, across from the U.S. Post Office, south of Toney Penna Drive. Read more about Culver's Butter Burgers here.
A Brooklyn-based eatery, famous for its old-fashioned cheesecake is opening in Boca Raton
Junior's Restaurant & Cheesecake is set to open soon at Mizner Parkin Boca Raton.
Alan Rosen, a third-generation owner, said he was looking to open a restaurant in Boca Raton, which he called "another borough of New York." When the space formerly home to Ruby Tuesday's became available, Rosen grabbed it on sight.
As displayed in the 2013 book "Junior's Home Cooking" by Alan Rosen and Beth Allen, a photo by Mark Ferri captures the fluffy nature of Junior's famous cheesecake filling nestled upon a sponge-cake crust.
The restaurant will open first for lunch and dinner, then weekend breakfast, and then finally daytime breakfast. A full bar, plus takeout will be offered, as well as a section devoted to selling cheesecakes to go. Read more about what makes Junior's cheesecake so memorable!
Readers Choice winner: Who has the best coffee in Palm Beach County?
SEASON PREVIEW: Five local food and drink highlights to enjoy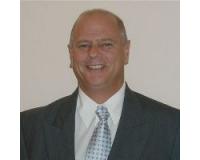 Author:
Victor DeFrisco
Phone:
561-951-3759
Dated:
September 30th 2016
Views:
187
About Victor: ...