Shortage Of Homes Turns Buyers To Fixer Uppers
Buying the perfect home that's move-in ready may be more elusive than many people think.
A shortage of quality listings is forcing some South Floridians to buy lesser homes and renovate. While home renovations are nothing new, today's buyers are struggling to find exactly what they want, so they're lowering expectations and rolling up their sleeves.
They're adding bedrooms and bathrooms, installing new countertops and redoing entryways to boost curb appeal — essentially biding their time on fixer-uppers until the market becomes more favorable.
Strong sales over the past four years have depleted the supply of homes in the tricounty region, and that scarcity is the main reason prices continue to rise, analysts say.
Broward County had 5,396 active listings at the end of July, a decrease of 12 percent compared with a year ago, according to figures from the Greater Fort Lauderdale Realtors.
Listings in July rose 7 percent in Palm Beach County to 6,948 and 8 percent in Miami-Dade County to 6,289, but the numbers remain low, market observers say. And homes that are for sale need lots of work or cost too much, real estate agents and buyers add. It's frustrating from a buyer's standpoint.
Buyers are settling for smaller houses that need repairs in many markets nationwide where the supply of homes is limited, said Brad Hunter, chief economist for HomeAdvisor. The Colorado-based online company connects homeowners with contractors and other real estate professionals.
"In South Florida, [home] lots are in short supply, and home production is not able to keep up with the population growth," Hunter said. "That's driving up prices and keeping the home supply low."
Hunter said new front doors, garage doors and countertops are relatively inexpensive ways for owners to boost the value of their homes. Even installing new insulation makes a home more attractive, he said.
"It saves the owner money [on utility bills] in the short term, and they can get money back when it comes time to sell, because they can tell the buyers it's an energy-efficient home," Hunter said.
While more extensive renovations don't fit the limited budgets of many buyers, two government-sponsored loan programs allow eligible consumers to wrap the money needed for repairs into their mortgages, said Andy Wood, of Titan Home Lending, a statewide mortgage brokerage based in Tampa.
Under the Federal Housing Administration's 203(k) plan, a South Florida buyer who plans to live in the home can get a mortgage of up to $345,000, including money for repairs. There's no pre-set limit to the amount of repairs, provided that an independent appraiser determines the buyer isn't spending too much for renovations based on neighborhood values, Wood said.
With Fannie Mae's HomeStyle Renovation, buyers can get mortgages up to $417,000, but the repairs can't exceed 50 percent of the value after the home is appraised, Wood said. Unlike 203(k), HomeStyle is open to investors and second homebuyers.
In most cases, repairs must be completed before owners move in, Wood said, adding that the two little-known programs are ideal for people buying functionally obsolescent homes with only two bedrooms or one bathroom.
"The only thing perfect is new construction, but the problem is that it's become unaffordable for most people," Wood said. "The great thing with these is, any home can be the perfect home."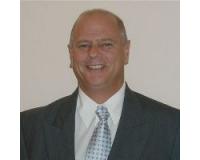 Author:
Victor DeFrisco
Phone:
561-951-3759
Dated:
August 29th 2016
Views:
138
About Victor: ...