Should I Buy Or Continue To Rent
Should I Buy or Continue to Rent?
Buying a home can be a very solid investment. This being said, renting can also be a better option for some, depending on the circumstances. The current interest rates are incredible. A 30-year FHA mortgage can be locked in at a rate of around 4.5%. Since the interest rates are so low, it actually can be cheaper to pay a mortgage right now than paying rent.
There are questions that you should ask yourself before deciding to buy a home. One of the most important things to consider is the length you plan on staying in a home, if you were to purchase. If the answer is only a few years, it's likely the better decision is to continue renting. Another question to ask yourself is whether you are ready to take on the additional "responsibilities" of owning a home. When owning a home there will be general home maintenance that should be done, are you ready for that?
If you still have questions, call a professional - Call a Realtor! They can answer many questions concerning the area, home values and the current market conditions. IF you have any questions, you can always call me. I would appreciate the opportunity to help you!
Stephanie Albright - Exit Realty Premier Elite - 615-335-1373
Information provided by: About the authors: The above article"Top Frequently Asked Questions From Home Buyers" was provided by the Keith Hiscock Sold Team (Keith & Kyle Hiscock).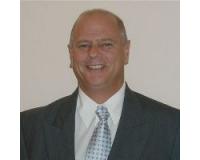 Author:
Victor DeFrisco
Phone:
561-951-3759
Dated:
December 1st 2016
Views:
105
About Victor: ...