Something For The Weekend Palm Beach County June 3rd Through 5th
Yesteryear Village, A Living History Park
Friday 3rd & Saturday 4th June

Florida's rich history in your own backyard! When you walk into Yesteryear Village, you are transported to a different time . . . A time when schools were located in one small building and houses did not have running water . . . A time when people had goats, chickens, and sheep in their backyards . . . And a time when life was simple. Yesteryear Village is a history park nestled on 10 acres, showcasing buildings and artifacts from 1895 to 1945. Discover a large collection of early, original and replicated buildings including an old school, a farm, a blacksmith shop, a general store, and several houses. We also have the only big band museum in the United States, the Sally Bennett Big Band Hall of Fame Museum. You are invited to come inside these buildings during a guided tour, where you will marvel at the period furnishings and items from the era. Discover merchandise that showcases the people and ideas of early Florida. Shoppers of all ages will be delighted by our unique items at the General Store. Also open Sunday.

Located at South Florida Fairgrounds, 9067 Southern Boulevard, West Palm Beach, Florida. For more information visit yesteryearvillage.com.
Guided Paddling Tour
Friday @ 9.45am
Guided paddling tour at John Dickinson State Park.
For more info visit jdstatepark.com.
West Palm Beach Antiques Festival
Friday 3rd through Sunday 5th June
Bill and Kay Puchstein are originally from Ohio, they began a love affair with antiques many years ago. Kay was introduced to antiques and collectibles in her teenage years by her grandmother. Her love for vintage items grew as she began collecting more and more throughout her adulthood. She later cut her teeth in the antique business in the 1980's, when she became a show manager and worked with a successful promoter on a monthly antique show in Atlanta, GA. While working there she met Bill, a dealer, who would not take no for an answer when he asked Kay to dinner. They fell in love and were married shortly after. Bill began doing the marketing for the show as well as dealing in Primitives and early American. Learning so much from their experiences and work with dealers and show promotion, it inspired them to partner and start Pride of Dixie on the north side of Atlanta, GA. Kay and Bill continued buying and selling antiques along with show promotion and in 2000 they purchased the Deland Antique Show just outside of Daytona. From there other opportunities arose to acquire additional shows, and by the late 2000's they were not only dealers, but they were promoting 7 shows across the state. In 2007, they were presented with an offer to purchase the largest monthly antiques, and collectibles show in the state. For the past 6 years, they have worked to make The West Palm Beach Antiques Festival the BEST and most successful show in Florida.

Located at South Florida Fairgrounds, 9067 Southern Boulevard, West Palm Beach, Florida. For more information visit wpbaf.com.

USAdult Nationals Badminton
Friday 3rd through Sunday 5th June
The Palm Beach County Sports Commission is partnering with the Florida Badminton Association to host the USA Badminton Adult National Championship on June 3-5, 2016. This event, which represents the first national badminton tournament to occur in the Palm Beaches, will be take place at the Palm Beach County Convention Center. As one of the most prestigious annual badminton events in the United States, the USA Badminton National Championship will showcase the best American men and women badminton players. The USA Badminton Adult National Championship event features several divisions, which include: Men's Singles | Women's Singles | Men's Doubles | Women's Doubles | Mixed Doubles. Approximately 150 athletes will compete in the National Championship. Hosting this event in 2016 is particularly special, because it's an Olympic year. Badminton is one of the sports represented at the Summer Olympic Games and the USA Badminton Adult National Championship will feature members of the United States Olympic team. In fact, the event will serve as an Olympic Team Trials to finalize the United States' roster in the 2016 Olympic Games. As the sport's national governing body, one of USA Badminton's primary objectives is to determine and manage the US Olympic Team.
Located at Palm Beach County Convention Center, 650 Okeechobee Blvd, West Palm Beach, FL 33401. For more information visit teamusa.org.

First Friday Artwalk
Friday 3rd June @ 6pm
ArtWalk Theme - PAINT THE TOWN YELLOW! We invite you to wear YELLOW and journey throughout downtown Delray Beach on a self-guided evening night featuring special artist showings, jewelry, entertainment, receptions and more at over 14 Fine Art Galleries in Pineapple Grove District and along Atlantic Ave. Participating Galleries and locations: Pineapple Grove: - Addison Gallery - Gallery at Studio 5 - Delray Art and Framing - Ford Fine Art Artist Alley Studios 4th Ave Photography A. Funk Studio Amanda Johnson AR Gallery Blackwood Studio, Steve Blackwood Cacace Fine Art Camilucci Signs Cloudhouse Pottery Diane Carter James Knill Jan Murphy Jane Strisik Jeff Whyman Studio Joni Sarah White Laszlo's Painting Studio Linda White Gallery Magnus and Gordon Gallery Stacy Balmuth Studio Romaine Atlantic Ave - Avalon Gallery - Artworks by Lois Brezinski - Art Arena - Boca Museum of Art - Cornell Museum at Old School Square - Debilzan Gallery - Extreme Art International - Lidia Tohar Studio 101 - Le Garage - Sundook Fine Art Gallery - The Blue Gallery.

Located at Downtown Delray Beach.
Evening on the Avenues
Friday 3rd June
Dowtown Lake Worth presents Evening on the Avenues featuring live music, food trucks and vendors, a beer garden, community art and talent spotlights, Lake Worth Neighborhood Association Front Porch featuring games, popcorn and fun and more. The event is FREE! Kick off your weekend with great music and culture in downtown Lake Worth.
Located at Downtown Lake Worth, Lucerne and Lake Avenues.
Perfect Strangers
Friday 3rd June @ 9pm
Live music from West Palm Beach natives Perfect Strangers, show starts at 9pm.
Located at Seaside Bar and Grill, 2401 Beach Court, Riviera Beach, Florida 33404. For more information visit seasidebarsingerisland.com.
National Learn to Row Day
Saturday 4th June @ 9am
From 9am to Noon guests from ages 12 and up will be offered tours of the club's facilities as well as free instruction on use of an indoor rower and hands-on lessons in boats on the water along the beautiful intracoastal waterway. Participants must be able to swim and children under 18 must be accompanied by a parent. Competitive and recreational rowers range in age from 12 – 90 so it's never too early or too late to take up the sport. The goal of North Palm Beach Rowing Club is to introduce and promote rowing and non-motorized water sports as a life long activity.
Located at North Palm Beach Rowing Club, Bert Winters Park, 13425 Ellison Wilson Rd., Juno Beach, FL.
Everglades Experience
Saturday 4th June @ 10am
Our most adventurous outing! Follow your guide on a canoe excursion to an isolated tree island. Hop out of your canoe and take an exciting hike through this untouched habitat, stepping over cypress knees and ducking under native vegetation.

Located at Grassy Waters Preserve, 8264 Northlake Blvd, West Palm Beach, FL 33412
Darius Rucker - For A Good TIme Tour
Saturday 4th June @ 7pm
Darius Rucker is good for a good time — and he'll prove it during his 2016 summer tour. The country star has announced plans for his 2016 Good for a Good Time Tour, which will begin in early June and run through mid-September, with 30-plus shows already scheduled. Country duo Dan + Shay and rising star Michael Ray will be joining Rucker on the road this summer. Throughout the trek, as he did during his 2015 Southern Style Tour, Rucker will be presenting homes to deserving veterans and their families through a partnership with Project Rebuild. The artist helped give away a total of 14 homes last year. The South Carolina native released his most recent new album, Southern Style, in 2015.
Located at Perfect Vodka Amphitheatre at the S. Florida Fairgrounds, 601-7 Sansburys Way, West Palm Beach, FL. For more information visit perfect-vodka-amphitheatre.com.
Summer Gardens GreenMarket at STORE
Sunday 5th June @ 9am
The Palm Beach Gardens GreenMarket has gotten a little cooler since it moved undercover at STORE Self Storage and Wine Storage for the summer. Come shop for fresh produce, breads, seafood, cheeses, sauces, honey and handmade crafts under the large breezeway. You can sit and enjoy prepared food and drink items as well as plants and flowers outside. This event is rain or shine.
For more information visit pbgfl.com.
Enigma Pro Wrestling
Sunday 5th June @ 3pm
Enigma Pro Wrestling is your alternative choice for prime pro wrestling entertainment. Our roster is jammed packed with some of the best men and women pro wrestlers competing today. We produce quality in ring action, great story lines and drama to keep you on the edge of your seat and give you the ultimate fan experience. We recognize that the fans have many choices when it comes to entertainment interest. So we are steadfast and committed to producing fresh and engaging content that are suitable for PG audiences. For those that have the opportunity to attend our live events, they should expect nothing less than over the top production values and a very engaging format.
Located at the American German Club, 4725 Lake Worth Road Greenacres, Fl 33463. For more information visit enigmaprowrestling.com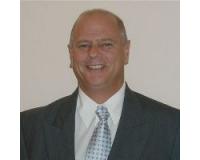 Author:
Victor DeFrisco
Phone:
561-951-3759
Dated:
June 2nd 2016
Views:
246
About Victor: ...