South Florida Single Family Rentals On The Rise
Nearly a quarter of all single-family homes in South Florida were occupied by tenants or available for lease last year, according to a report that underscores the changing profile of renters.
In Palm Beach, Broward and Miami-Dade counties, 22 percent of the 904,700 homes were used as rentals in 2015, according to U.S. Census data analyzed by real estate website Zillow.com. That's up from 19.5 percent in 2014, and it's the highest percentage since 2005, the first year the figures were calculated annually, Zillow said.
Traditionally, renters have been young, single professionals living in apartments, but more families are turning to single-family rentals because they've postponed homeownership or they can't afford to buy, housing analysts and counselors say.
Aaron Terrazas, senior economist for Seattle-based Zillow, said single-family homes were converted to rentals by the thousands during the foreclosure crisis of 2006 through 2011.
Homes repossessed by lenders were later sold to investors, who renovated the properties and rented them, often to former owners caught up in the housing bust, he said. That helped boost home values and led to the real estate recovery.
Some former homeowners may be reluctant to jump back into the market. High levels of debt and poor credit are getting in the way, said Kevin Maher, president of the nonprofit Palm Beach County Affordable Housing Collaborative. At the same time, home price increases continue to far outpace wage growth, preventing families from buying again, he said.
"It's gotten to the point where you can't buy anything of value on a moderate income," Maher said.
Homeowners typically have down payments, closing costs, maintenance fees and other obligations that renters don't face.
Rising rents in recent years, however, have made it difficult for renters to save enough money to buy, leaving them stuck in a cycle of unaffordable housing costs, analysts say.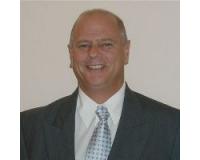 Author:
Victor DeFrisco
Phone:
561-951-3759
Dated:
September 27th 2016
Views:
153
About Victor: ...