While the rest of the country shivers through winter, South Floridians luxuriate in tropical paradise.
Yes, our year-round balmy climate makes us the envy of everyone — especially during January and February.
Another thing that makes us the envy of all who can't be here during the first two months of the year: South Florida is a bastion of festivals, shows, galas and all variety of events for those who have a special appreciation for the finer things in life — especially art, antiques and jewelry.
Indeed, the reason that exhibitors, collectors, visitors and residents flock to these South Florida productions is that these events cater to both the seasoned aficionados and those new to the pastime.
At these incredibly well-run, upscale events, a diverse roster of top international dealers and industry experts are on hand to showcase merchandise and décor that simply can't be found anywhere else. And attendees have the rare opportunity to examine these pieces, learn about them — even acquire them, if they're so inclined.
So, no matter your experience or tastes, the worlds of art, jewelry and antiques are at your fingertips in South Florida the next few weeks. Here's where:
MIAMI JEWELRY & ANTIQUES SHOW (FEBRUARY 2-5)
This brand-new show is a can't-miss event right in the heart of Miami Beach at the gorgeous Deauville Beach Resort (6701 Collins Ave., Miami Beach). With media partners that include Modern Luxury; Western Art & Architecture; and Antique & Fine Arts Magazine, as well more than 170 of the world's most renowned exhibitors, attendees will be treated to an amazing array of unique pieces. Hours: Feb. 2-4: 11 a.m.-7 p.m.; Feb. 5: 11 a.m.-6 p.m. and you can purchase tickets by visiting miamibeachjewelryshow.com.
PALM BEACH JEWELRY, ART & ANTIQUE SHOW (FEBRUARY 15-21)
This week-long celebration of all things jewelry, art and antiques takes place at the Palm Beach County Convention Center (650 Okeechobee Blvd., West Palm Beach). With the collections of numerous international exhibitors to choose from, the 14th annual version of this show will boast a stunning selection of art, antiques and jewelry and will draw tens of thousands of private collectors, museum curators, investors and interior designers who are eager to view and purchase some of the most unique and coveted treasures in the world. Hours: Feb. 15: 7-10 p.m. (opening night preview party); Feb. 16-20: 11 a.m.-7 p.m.; Feb. 21: 11 a.m.-6 p.m. Purchase tickets by visiting palmbeachshow.com.
PALM BEACH FINE CRAFT SHOW (FEBRUARY 16-19)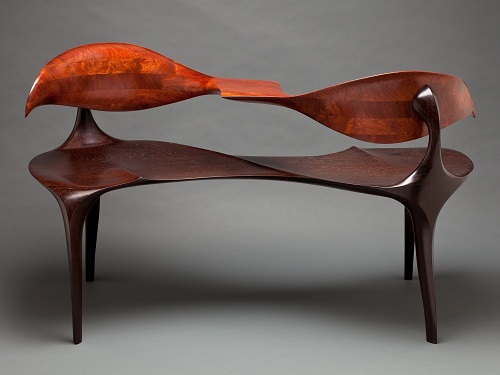 The prestigious Palm Beach Fine Craft Show makes its triumphant return to the Palm Beach County Convention Center in the 25,000 sq. ft. second floor ballroom (650 Okeechobee Blvd., West Palm Beach) and is now under the new ownership of the Palm Beach Show Group. This elegant showcase features more than 100 of the nation's top contemporary craft artists, offering their latest celebrated works in a comfortable, indoor setting — and this event will running partially concurrent to, and in the same location as, the Palm Beach Jewelry, Art & Antique Show. Hours: Feb. 16-18: 11 a.m.-7 p.m.; Feb. 19: 11 a.m.-6 p.m. Purchase tickets by visiting palmbeachfinecraft.com.
NAPLES ART, ANTIQUE & JEWELRY SHOW (FEBRUARY 24-28)
The Naples Art, Antique & Jewelry Show returns to the Naples Exhibition Center at the Commons (850 Goodlette-Frank Road, Naples) and will feature world-class collections from an esteemed list of internationally acclaimed exhibitors. Guests will have access to the world's most beautiful and coveted treasures of the last several thousand years, including major works of art, antique and estate jewelry, furniture, porcelain, Asian antiquities, American and European silver, glass, textiles, sculpture, contemporary art and more. Hours: Feb. 24, 6-9 p.m. (opening night preview party); Feb. 25-27: 10 a.m.-6 p.m.; Feb. 28: 10 a.m.-4 p.m. Purchase tickets at naplesshow.com.
_________________________________
Palm Beach Show Group
1900 Australian Avenue
Riviera Beach, Fl 33404
561.822.5440