Summer In Paradise 2016
Things to do in West Palm Beach this Summer:
LOS TROMPOS SUMMER ART INSTALLATION
The Waterfront will be a kaleidoscope of color and movement all summer long when"Los Trompos" (Spinning Tops),makes its Florida debut beginningThursday,June 2, 2016 and continuing through August 28, 2016.
Photo by Daniel Ortiz

This playful and colorful art installation that guests can take a spin on consists of 20, three-dimensional larger-than-life structures inspired by the internationally known spinning top toy. Contemporary Mexican designers Héctor Esrawe and Ignacio Cadena created this interactive installation that invites participants to engage with the individual spinning tops and collaborate together to spin the works and bring "Los Trompos" to life. Each top has a unique shape inspired by nature and traditional Latin American design, architecture and folk art. This free art installation brightens the Great Lawn on the West Palm Beach Waterfront daily from 10:00 a.m. to 10:00 p.m.




SUMMER SCHEDULE May 28th – August 28th
CBN – Clematis By Night
SOW – Sunday on the Waterfront
SOG – Screen on the Green
NWV – Northwood Village: Art Night Out, Food Truck Roll-In, and Art Walk
All Summer – Los Trompos and Glow FORE It Mini Golf
02 CBN: Sweet Justice, Reggae; Karlos Marz, Reggae Rock
02 Los Trompos, Opening Day
09 CBN: Riverdown, Rock; 56 ACE , Modern Country Rock
10 SOG: Hairspray (PG) Comedy/Musical
11 NWV: Art Walk
15 NWV: Food Truck Roll-In
16 CBN: The Daniel Keith Band, Country; Casey Raines, Country
19 SOW: EWF & Kool and the Gang, Tribute
23 CBN: Making Faces, Rock/Reggae/Funk; Yardij, Alternative Rock
24 NWV: Art Night Out
30 CBN: Chemradery, Pop-Rock/Soul; Sierra Band, Classic/Current Rock

02 BBQ, Brews & Blues, 5-9 p.m., Historic NorthWest
03 Downtown Merchant Promotion
04 4th on Flagler: 5-10 p.m., Waterfront
07 CBN: Sub Groove, Funk-Rock; Melinda Elena, R&B/Jazz/Blues
08 SOG: How To Train Your Dragon (PG) Animation/Adventure
09 NWV: Art Walk
14 CBN: Whisky Six, Country; Fonda Cash, Pop/Rock/Country
17 SOW: Alter Eagles, Eagles Tribute;
20 NWV: Food Truck Roll-In
21 CBN: Adam Jason Band, Rock; The Flyers, Rock
28 CBN: The Helmsmen, Island; TBD
29 NWV: Art Night Out

04 CBN: Maggie Baugh, and Kristen Spencer, Country
11 CBN: Orange Sunshine, 1960's Pop; Wild Bill and the Thrill, 1950-60's
12 SOG: Jurassic World in 3D (PG-13), Action/Adventure/Sci-Fi
13 NWV: Art Walk
17 NWV: Food Truck Roll-In
18 CBN: Poor Life Decisions, Rock; Krazy Train, Rock
21 SOW: Station to Station, Bowie Tribute
25 CBN: Valerie Tyson Band, R&B/Top 40; IndiGo The Band, R&B/Pop
26 NWV: Art Night Out
For updates and promotions, likehttps://www.facebook.com/CityofWPB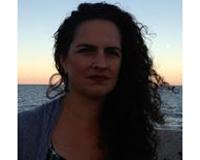 Author:
Lisa Rispoli
Phone:
561-676-8502
Dated:
May 31st 2016
Views:
407
About Lisa: ...