THE HISTORY OF ST PATRICKS DAY
Every year on March 17, the Irish and the Irish-at-heart across the world celebrate St. Patrick's Day. That began as a religious feast day for the patron Saint of Ireland and has now become an International festival, celebrating the Irish culture with parades, dancing, special foods and a Whole Lot of Green.
Ironically, St. Patrick wasn't even Irish. He was born in Britain to a Christian family. According to folklore, St Patrick was kidnapped and brought to Ireland at the age of 16, but he escaped and was reunited with his family in Britain and at the encouragement of a voice he heard in his dreams, which later told him to go to Ireland, St. Patrick became a priest and spent the rest of his life converting the Irish to Christianity.
We celebrate St Patrick's Day on March 17 every year to commemorate the day St. Patrick died. At any St. Patrick's Day event you attend these days, you will see a sea of green and shamrocks. There is no one reason why this is the official color of St. Patrick's Day, but the color green has a lot of connections to Ireland and Springtime. It is on the Irish flag, Ireland is called the "Emerald Isle", it represents spring and it's the color of shamrocks. And remember, if you don't wear Green, you risk being pinched!
The pinching it totally an American tradition, which comes from the idea that people thought wearing green help ward off being pinched by Leprechauns! Legend has it that Leprechauns would pinch anyone they could see i.e. anyone not wearing green.
Why shamrocks? well folklore has it that St. Patrick used shamrocks, the three-leaf clovers, to explain the Holy Trinity of the Father, the Son and the Holy Spirit, while trying to convert people to Christianity in Ireland.
So there you have, Enjoy the day, and be safe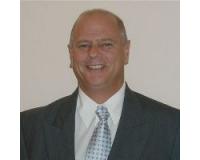 Author:
Victor DeFrisco
Phone:
561-951-3759
Dated:
March 12th 2016
Views:
316
About Victor: ...