TOP TEN RESTAURANTS IN PALM BEACH COUNTY
Where to Go When the Whole Family is Hungry
By Kristopher Neild
Palm Beach / West Palm Beach Local Expert

SOURCE: http://www.10best.com/destinations/florida/palm-beach-west-palm-beach/restaurants/family-friendly/
When considering where to take the family for a meal in Palm Beach/West Palm Beach, several important factors come into play. Menu choices everyone will like are helpful, as is space to accommodate children. Bang for your buck also rates highly, as does availability of Crayons. The 10 Best list below takes these factors into account, and more.
Taking the whole family out to eat can add up quickly. El Paso Taco, off of Military Trail, serves up large plates of flavorful food, leaving your belly and wallet satisfied. Lunch is the best time to take advantage of pricing specials, The menu is so expansive, it's worth trying something new each visit. The service is quick and super friendly - a selling point when the kids are in tow.
If you're looking for something a little sweeter, check out Relish in the Old Northwood neighborhood of West Palm Beach. The over 15 milkshake varieties and display of innovative hot donuts will have kids licking their chops. For balance, they have a kids menu with food a little more substantial/healthy and fruit as an option for a side. If you don't splurge for the shakes, I recommend grabbing some cinnamon sugar donuts for the house. Whichever restaurant you choose from this list, your family is sure to be delighted.
C.R. Chicks
C.R. Chicks has successfully been feeding the people of Palm Beach/West Palm Beach for over 20 years because they have stayed true to their roots and serve only the highest quality foods. Known as a healthy alternative to fast food, it's a great spot to stop in for lunch and family style dinners. Without a freezer or a fryer, C.R. Chicks offers fresh rotisserie chicken prepared just about any way you can imagine. It's great on the bone in the family meals, on a sandwich for lunch or in a salad when you're in the mood for a lighter option. (561-616-8819)
Agora Mediterranean Kitchen
Agora Mediterranean Kitchen is a beautifully decorated Turkish gem on N. Dixie Hwy in West Palm Beach. The imported artwork and furniture, along with the Turkish music, really add to the experience and authenticity of this family business. The menu is a mixture of Greek and Turkish favorites- the falafel is a must try for a starter. For an entre, try the "Adana"- the fresh lamb that is hand ground daily and marinated with 17 spices. If you really want a lively experience, check out Agora on Saturday nights for live music and belly dancer. ((561) 651-7474)
Bay Bay's Chicken & Waffles
No one understands just how great pairing fried chicken and waffles is better than Bay Bay's Chicken & Waffles. Try either of West Palm Beach's two locations for the signature chicken and waffle meal or get creative and add a specialty waffle. The Red Velvet Pecan Waffle, the Peanut Butter and Jelly Waffle, and the Apple Cinnamon Waffle are just a few choices to consider when upgrading your meal. Bay Bay's also offers true southern sides: grits, collard greens, mac & cheese, baked beans, steamed cabbage and potato salad really complete the meal. Don't worry if you aren't craving soul food as the Curry Stir with chicken and the Shrimp Po'Boy are great menu options as well. The serving sizes are great but I definitely recommend saving room for desert because it isn't often you can order a Reese's Peanut Butter Cup Waffle with ice cream on top! ((561) 429-3796)
BJs Restaurant & Brewhouse
BJ's Restaurant & Brewhouse is located in the new Palm Beach Outlets development off of I-95 at Palm Beach Lakes Avenue. Known for its beer, the brewery has 10 original beers on tap daily and as well as brews to complement the seasons. Come for the handcrafted beer and stay for the well-orchestrated menu ranging from pizzas to steaks and ribs. If you're watching your calories, try some of the wraps and salads off of the enlightened menu. BJ's has plenty of televisions playing the big game and ample seating for large groups. If you're in a hurry, call ahead or order online and it'll be ready when you arrive. ((561) 693-0450)
E.R. Bradley's Saloon
Once a private gambling establishment in Palm Beach, Bradley's now sits at the base of Clematis Street near the intracoastal waterway. This local favorite is especially popular with business types and Palm Beach families, who come to enjoy the familiarity of the hometown crowd and partake of the great food. Later in the day, an array of burgers, sandwiches, salads, and fresh seafood take prominence, but early on, you'll find patrons digging into stuffed omelets, luscious eggs benedict, and buttermilk pancakes. On Sunday, the brunch buffet supplements these treats with even more delicacies. If you're fighting a hangover when you dine, try their house Bloody Mary, which comes tinged with Old Bay seasoning. (561-833-3520)
Old Key Lime House
Lime green timbers and pink shutters adorn the exterior of this famous restaurant and watering hole. Tables, shaded by green awnings, line the dock, and there's also a covered, outdoor Chickee Hut Bar, where the rock and reggae bands frequently perform. If dinner's on the agenda, crowdpleasers like peel'n'eat shrimp, crab cakes, margarita pizza and hand-cut sirloin should satiate your cravings. This is a great place to come watch a sporting event, soak in rays by the dock and indulge in delicious key lime pie. If you are a boater, be sure to have this joint as a stop on your travel itinerary. (561-582-1889)
Relish
Located in West Palm Beach's historic Northwood Village, Relish is sure to offer a dining experience unlike anything else in the area. This hip diner offers 20 custom relishes to top 11 different types of burgers, so there is sure to be a combination for everyone in your group. Some of the favorites off of the burger menu include: wild boar, lamb, turkey, tilapia, and wild mushroom. Pair a burger with a side of string fries or fried mac and cheese for a truly satisfying meal. Relish is THE spot for lunch with its $10 menu Monday to Friday from 11-2 where you can take your pick of a burger, relish and side. Whatever you do, please be sure to save room for any one of the 16 hand-crafted milkshakes or hot fresh doughnuts. Go ahead and add this restaurant to your weekly rotation because there are too many things to try to go just once. ((561) 629-5377)
El Paso Taco
Located in West Palm Beach off of Military Trail, El Paso Taco serves freshly prepared Mexican entrees in a casual dining setting. Known for their extensive menu and great specials, they consistently deliver delicious food at a great value. If you're in the area for lunch, this place can't be beat. They offer a wide range of meals for $5.95 and guarantee that you'll be in and out within 30 minutes. Margaritas are also a specialty here, with 2-for-1 drinks during the week from 3-7 PM. When looking for an affordable place to take the family to dinner, the kids' plates under $4 make El Paso Taco a top contender. (561-686-4668)
TooJay's Deli
A few short steps off Royal Poinciana Way, this great deli plies diners plates' with great foods like mom served back at home. Freshly made sandwiches are filled with good things and make for quick eats or perfect take-out. Try one stuffed with pastrami or corned beef, or consider chopped liver for something a bit different. If you're in the mood for hearty eating, keep an eye out for chicken pot pie, meatloaf, brisket, or any of the other substantial offerings. You'll also find blintzes, bagels and lox, and an array of dessert options. Terrific casual dining that's also kid-friendly. (561-659-7232)
PA BBQ Grille
Park Avenue BBQ Grille has been supplying the people of South Florida with tasty barbecue for over 25 years, so they must be doing something right. Just one look over the menu induces the mouth-watering that comes from knowing ribs are in your future. Entrees and sandwiches are paired to perfection with Southern sides like collard greens, mac-n-cheese, and potato salad. Not in the mood for pork? That's not a problem, with several seafood, chicken, and salad meal selections available. Park Avenue BBQ Grille proudly has local craft brews on tap and freshly made teas and lemonade to wash down the burn from the hot sauce. (561.689.7427)
About Kristopher Neild
Kris is a South Florida resident, living close to the coast in West Palm Beach. The area lets him delve into his vices - beaching, bar-hopping and baseball. Besides writing about travel & leisure, he is a CFA candidate, hoping to pen an investment newsletter sometime in the future.
Read more about Kristopher Neild here.
Connect with Kristopher via: Instagram | Twitter | Google+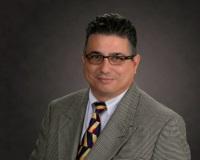 Author:
Ray Negron
Phone:
561-202-4369
Dated:
April 4th 2016
Views:
190
About Ray: ...