TOP TEN WPB Restaurants West Of The Intracoastal Waterway
Best Restaurants West of the Intracoastal Waterway
By Kristopher Neild
Palm Beach / West Palm Beach Local Expert

West Palm Beach is home to two amazing social centers in City Place and Clematis Street. These two hubs house the majority of great dining options for West Palm visitors. Food options range from places centered around fresh local seafood, to cultural experiences like Thai, Japanese and French joints.
At City Place, you can experience dining on the terrace overlooking the social interaction and music going on below you. At City Cellar (in City Place), an extensive wine list accompanies a deep entree selection. Service is very attentive and your date will be highly impressed at your restaurant picking prowess.
Heading over to Clematis, you will find a strip of dazzling eateries. Most places have indoor and outdoor seating, and have functioning full bars inside. At the trendyAvocado Grill, you can sample a variety of small plates featuring local seafood and the fruit by which the restaurant is named after.
West Palm Beach may lack some of the white table cloth type, fancy-pants places of neighboring Palm Beach, but they make up for it with an eclectic mix of joints in a variety of different social settings. And, if you truly desire the white glove service, you can check out a place like Morton's Steakhouse.
Havana
An array of desirable Cuban creations attracts a loyal clientele to this cute spot in West Palm Beach. Lunch specials, such as ox tail in red wine sauce and deep fried pork marinated in garlic sauce, come highly recommended. Potted plants and attractive Latin-inspired decor flank the welcoming two-level interior, and a 24-hour takeout window satiates late-night cravings. For the early birds, delicious Cuban coffee and breakfast sandwiches await. It's in a not-so-nice section on S. Dixie Highway, but don't let the surroundings impede your visit. As far as authentic Cuban food goes, not many places can match Havana for quality and taste. (561-547-9799)
Relish
Located in West Palm Beach's historic Northwood Village, Relish is sure to offer a dining experience unlike anything else in the area. This hip diner offers 20 custom relishes to top 11 different types of burgers, so there is sure to be a combination for everyone in your group. Some of the favorites off of the burger menu include: wild boar, lamb, turkey, tilapia, and wild mushroom. Pair a burger with a side of string fries or fried mac and cheese for a truly satisfying meal. Relish is THE spot for lunch with its $10 menu Monday to Friday from 11-2 where you can take your pick of a burger, relish and side. Whatever you do, please be sure to save room for any one of the 16 hand-crafted milkshakes or hot fresh doughnuts. Go ahead and add this restaurant to your weekly rotation because there are too many things to try to go just once. ((561) 629-5377)
Avocado Grill
Avocado Grill is one of the newest restaurants in all of West Palm Beach. This self proclaimed "foodie paradise" offers up a unique blend of small plates, seasonal fare, a raw bar, great wines and specialty cocktails. Avocado Grill truly operates in a farm-to-table sense, locally sourcing the majority of all ingredients. Everything is supremely, noticeably fresh; this isn't your Chili's or Duffy's. Located on Datura Street in the heart of the downtown district, the eatery is steps away from the Intracoastal Waterway. Grab a few intimate friends, and be some of the first to check out this hip new joint. ((561) 623-0822)
Maison Carlos
Potted green palms and wrought iron furnishing line this restaurant's cheery, yellow interior. The owner, Carlos, made this place quaint on purpose, so guests receive the hospitality and service they deserve. Chances are, Carlos himself will come by and strike up a conversation with you while you wait for your food. Patrons graze on lovely French and Italian works such as the fusilli di pollo, with grilled chicken, portabella, sun-dried tomato or trout almondine. For added pleasure, the staff will prepare dessert -- bananas foster or zabaglione with berries -- at your table. A $30 3-course meal is offered before 7pm. Wine list available. (561-659-6524)
City Cellar Wine Bar and Grill
Large, bustling and active, this establishment is a popular gathering place. Tiered seating is defined by curved partitions, and the rear glass wall of the huge bar provides glimpses of an enormous wine selection. Dark and seductive, City Cellar features a menu that concentrates on grilled seafood and meats. You'll also find pastas, salads, daily specials, and a grill menu that offers cheaper alternatives. Mussels, steamed with chardonnay and shallots, are sublime, and the wood-oven baked pizzas are crisp and smoky. The balcony dining area provides a great view of the courtyard, and the restaurant's outdoor bar draws a constant crowd of singles. (561-366-0071)
Kabuki Sushi Thai Tapas
If you are looking for some great sushi in Downtown West Palm Beach then look no further than right off of Clematis Street at Kabuki Sushi. Enjoy outside seating or escape the heat and choose from tables for a group, the long bar, or a spot in the back sushi counter. Great service delivers up beautifully crafted sushi rolls with a large selection of rice-less rolls. This place is a must for the lunch specials from 11:30 AM - 3 PM with the "you pick two" option, one sushi roll, one lunch entre and either miso soup or a house salad all for $12. Happy hour is from 3-7 daily and includes half price cocktails along with sushi rolls, hot tapas and sashimi for $6.00 and under. If raw seafood isn't your thing, signature meals include thai entrees, stir fry, as well as grilled seafood and meat selections. With such a diverse menu there is surely something for everyone to love. ((561) 833-6349)
Okeechobee Steak House
In business since 1947, this neighborhood institution still pulls in crowds of patrons, and it's not unusual to wait for a table on weekends. Rich cherry woodwork and forest green walls create an intimate environment, and booth tabletops capture an assortment of rocks beneath slabs of acrylic, making for an interesting design element. The menu places a premium on steaks, which are well-seasoned and cooked to a tantalizing sizzle. Each one comes with a starch and either a caesar salad or a trip to the salad bar. Desserts and a full selection of alcohol guarantee that appropriate vices are met, and you'll often find couples celebrating special events or groups of friends gathered for an evening of merriment. (561-683-5151)
Morton's, The Steakhouse
Tuxedo-clad waiters set the tone for a Midwest classic that's staked a claim on the Atlantic coast. Known for tableside presentations (yes, that's a live lobster on the cart), this steakhouse is famous for its 24-ounce porterhouse and its hearty portions. Sides must be ordered separately at additional cost, and the menu offers seafood, chicken, and veal for those who don't relish red meat. The menu provides wine recommendations to complement entrees. Expectedly, the atmosphere is plush, and Sinatra croons in the background to add to the whole experience. Reservations recommended. (561-835-9664)
Pistache French Bistro
Pistache is a Parisian-style French bistro with a Mediterranean twist. It serves simple, delicious meals made with fresh, local and imported products. It seats 200 people and is open seven days a week for all meal periods.
Prices are moderate and the recipes nutritionally healthy. Service is casual and efficient. The atmosphere is upbeat with a definite European flair. The interior is reminiscent of the Art Nouveau, which defined most brasseries and bistros opened in the 1920's Paris. It boasts cozy seating with numerous red leather banquettes, a full bar and giant antique mirrors. The restaurant has a feel of "Always been there". It is classic, retro-modern and sophisticated but unpretentious.
The outdoor patio overlooks Centennial Park, the Fountains and the Intracoastal Waterway. It is shaded with large umbrellas and seats 30 people in a Riviera-like setting. (5618335090)
Marcello's La Sirena
Subtlety and grace characterize this established restaurant, well known in the area for its attentive, unobtrusive service and impeccable cuisine. The Northern Italian menu focuses on al dente-perfect pastas, light as air and accompanied by sauces crafted of pungent cheeses, fresh herbs, tomatoes, cream and mushrooms. Just-caught seafood, especially salmon and snapper, benefit from the kitchen's skill, and veal in its variety of incarnations is impossibly tender and satisfying. Salads, crisp and refreshing, are just as you'd hope, and the French onion soup is a house classic. Luckily, desserts follow suit: Everything from zabaglione to tiramisu and fresh fruit is luscious, and there's a great selection of Italian wines and dessert wines as well. (561-585-3128)
About Kristopher Neild
Kris is a South Florida resident, living close to the coast in West Palm Beach. The area lets him delve into his vices - beaching, bar-hopping and baseball. Besides writing about travel & leisure, he is a CFA candidate, hoping to pen an investment newsletter sometime in the future.

Read more about Kristopher Neild here.
Connect with Kristopher via: Instagram | Twitter | Google+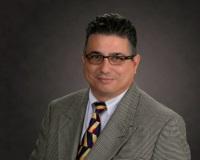 Author:
Ray Negron
Phone:
561-202-4369
Dated:
April 4th 2016
Views:
147
About Ray: ...