Taking Z Pack Feeds Bacteria That Can Poke Holes Through Your Gut
Taking Azithromycin Feeds Bacteria That Can Poke Holes Through Your Gut
By Dr. Mercola
Azithromycin (Zithromax) is a macrolide antibiotic used in the treatment of bronchitis, pneumonia, ear infections, and sexually transmitted diseases. It's known for having unpleasant side effects such as skin rashes, itching, allergic or anaphylactic reactions, and severe, watery diarrhea.

But it's also associated with more severe side effects, such as myopathy―muscle and tendon pain, weakness and cramping―when taken in combination with statins i. And previous research has shown that use of any type of antibiotic increases the risk of breast cancer in women ii.

Most recently, research published in the New England Journal of Medicine found that azithromycin increases your chances of dying from a cardiovascular event by a whopping 250 percent within the first five days of usage, compared to those who took amoxicillin iii. This is nearly the same as that for Vioxx, which killed 60,000 people and was voluntarily removed from the market nearly eight years ago.

When researchers looked at people who already had heart problems, their risk of dying while on this drug were even higher. The risk of cardiovascular death was also significantly greater with azithromycin than with ciprofloxacin, while levofloxacin and azithromycin had comparable risks of cardiovascular death.
What You Must Know about Antibiotics
It's important to recognize that antibiotics are indiscriminate bactericidal agents, meaning they kill all bacteria, both beneficial and pathologic, and many of the immediate and long-term side effects are related to this fact. By killing off the beneficial bacteria in your gut, antibiotics have a detrimental effect on your overall immune system, and if you do not "reseed" your gut with probiotics (good bacteria)—either in the form of a probiotics supplement or fermented foods—your immune function can remain compromised for some time.

Hence, antibiotics should only be taken when absolutely necessary, and care must be taken to rebalance your intestinal flora to prevent long-term effects to your health. Taking probiotics while on an antibiotic can also help reduce diarrhea, which is a common side effect.

About 80 percent of your immune system resides in your gastrointestinal tract, which houses 100 trillion bacteria—about two to three pounds worth of bacteria, plus yeasts. You should have about 85 percent "good" bacteria and 15 percent "bad." All of these microbes compete for nutrients from the food you eat, but the strength in numbers that beneficial bacteria enjoy helps keep the bad bacteria and the ever-present yeasts in check, and causes them to produce nutrients your body needs, such as B vitamins.

However, when you introduce antibiotics, these beneficial bacteria are decimated along with the pathogenic ones, thereby upsetting the delicate balance of your intestinal terrain. As a result, yeasts can grow unchecked into large colonies and take over, causing a condition called dysbiosis. Using their tendrils (hyphae), yeast can literally poke holes through the lining of your intestinal wall, which results in a syndrome called leaky gut. At this point, you tend to become increasingly susceptible to a wide variety of health problems, such as:

| | | |
| --- | --- | --- |
| Arthritis | Asthma and allergies | Skin problems |
| Kidney problems | Digestive issues | Autoimmune disorders |
How Your Gut Influences Your Health
The reason why a dysfunctional bowel can wreak such havoc is well-explained by Dr. Natasha Campbell-McBride, whose groundbreaking work sheds much needed light on how your gut affects your immune system, and how this dynamic interaction has profound impacts on your overall mental-, emotional-, and physical health.

She has written an excellent book called Gut and Psychology Syndrome, the acronym of which—GAPS—also stands for Gut and Physiology Syndrome, which is the name of a second book currently being written. Dr. Campbell-McBride's GAPS theory eloquently explains how immune abnormalities caused by damaged gut flora are at the root of virtually ALL degenerative diseases, as well as many neurological disorders, including ADHD and autism.

Once your gut becomes porous, or "leaky," it has openings that can allow undigested food particles in. When foods are absorbed in this partially broken down form they're viewed as "foreign," causing your immune system to react to them. Food sensitivities and allergies, digestive issues, and eventually, autoimmune disorders, can all arise as a result.

In addition, parasitic yeasts can also cause you to change what you eat by causing cravings for carbohydrates like sugar, pasta and bread, for example, as this is their preferred fuel. So, it should come as no surprise that weight gain is one of the telltale signs of antibiotic damage and subsequent yeast overgrowth.

Sadly, many doctors dismiss the connection between their patients' intestinal disorders and the drugs they themselves prescribed. So, beware, and always make sure to repopulate your gut with a high quality probiotic every time you use an antibiotic.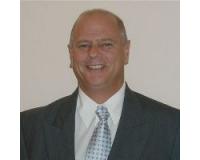 Author:
Victor DeFrisco
Phone:
561-951-3759
Dated:
April 16th 2016
Views:
224
About Victor: ...