Tarek And Christina El Moussa Go Out On A Limb In Flip Or Flop
Christina and Tarek El Moussa may be heading full-speed toward divorce, that doesn't mean they aren't willing to professionally join forces to go out on a limb—or a peninsula, to be exact. In the latest episode of "Flip or Flop," they tackle what could be their most ambitious project yet: a million-dollar home in Laguna Beach, one of Orange County's most desirable neighborhoods.
In the past, most of this pair's house-flipping projects have been located in land-locked areas that have involved less than half as much dinero. Yet in this episode, "Lesson in Laguna Beach," they become mesmerized by a 1,100-square-foot beach house with two bedrooms, two baths, beach access, and ocean views.
"You can hear the waves crashing!" says Christina. "The beach is literally right there."

Tarek and Christina El Moussa attempted to flip this million-dollar home in Laguna Beach, CA. realtor.com
They're also pumped by the fact that most of the prerenovation work has already been done. The owner had everything ripped out, but then decided to sell rather than go through the hassle of remodeling it herself.
"That will save us money on the demo," says Tarek.
Are Tarek and Christina up for this priciest of projects? They decide to go all in—despite the very real danger that they could end up struggling. Here's a list of the lessons they learn in Laguna.
Lesson No. 1: It can't hurt to make a lowball offer
The house is listed at $1,100,000. Ouch!
"I'm going to write the lowest lowball offer I've ever written and come in at $850,000," says Tarek, and Christina backs him up. Sure enough, the buyer sounds offended when the famous flipping team makes the offer. But after a little negotiation, the El Moussas get the property for $900,000, a full $200,000 off the list price. So far, so good!
Lesson No. 2: Everything costs at least three times as much by the beach
Even though they get the house for a bargain, the renovation costs are through the roof—at least $80,000 to $100,000, according to their contractor.
"No!" exclaims Tarek. "Why?"
"Because it's Laguna," replies the contractor. "No prefabs here. Everything has to be custom-made. The fixtures alone are going to be triple the cost."
Lesson No. 3: You have to spend money to make money
When the contractor takes it upon himself to follow code and close off the transom windows above the sliding glass doors, Christina and Tarek are disappointed. It blocks light and makes the small rooms seem smaller, and it also reduces the all-important ocean view. Even though it will cost them several thousand dollars to have custom doors made and installed, they decide to go for it. After all, that view is what will sell the house, right?
Lesson No. 4: There is such thing as over-renovating
Christina and Tarek are known for budget-conscious designs with a slant toward simplicity, but they decide to take some colorful risks, because they reason people expect more at the beach. So in the master bath, they select blue and green tile in a chevron pattern in the shower, and veined marble on the floor and countertops. Once installed, however, Christina is crestfallen.
"It's all wrong!" she says. "It's too busy." She insists on changing the veined marble to white tile, even though it will cost over $2,500 to make the switch. "This is a high-end flip," she insists. "It's really important."
Lesson No. 5: Always pay attention to the comps
When the remodel is complete and the house is staged, it really does look great, but Christina and Tarek are unsettled when they spot a bigger house elsewhere with even more ocean views and a $1.3 million asking price. Plus it's been on the market for quite some time. That doesn't bode well for their own baby.
Nonetheless, Tarek proposes pricing their own place on par at $1,299,000, reasoning that their house is closer to the beach. Christina is doubtful, but reluctantly goes along with him.
Two months pass without a single offer, so the couple drop the price down to $1,149,000. Since they ended up spending $120,000 on the renovation and will pay at least $40,000 for closing costs, "we could make $85,000 if it sells," says Tarek optimistically.
Although the show leaves you hanging on what happens, we were able to establish through our own avenues that the home sold for $1,150,000 in mid-October. For all the time, work, and money they expended, it's hard to tell whether it was ultimately a successful flip, or a flop.
As for Christina and Tarek—they're moving on with their new projects and new lives.
Lisa Johnson Mandell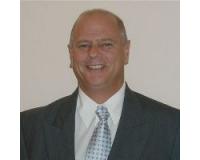 Author:
Victor DeFrisco
Phone:
561-951-3759
Dated:
August 7th 2017
Views:
531
About Victor: ...