Tax Advantages Of Home Ownership
TAX ADVANTAGES OF HOME OWNERSHIP
One of the many perks of home ownership Are the tax advantages that go along with owning a home. is big tax breaks. So whether you're doing your taxes yourself or getting help from a professional, it's important to take advantage of those breaks!
Mortgage Interest Deduction: Before buying a home, a standard deduction may have made the most sense when you prepared your taxes. But homeowners can deduct the interest portion of their mortgage payments, and the earlier you are in your mortgage, the greater the percentage of each payment that goes toward interest, so take advantage right away!
Home Office: There are specific criteria that have to be met in order to deduct home office expenses, but it can lead to a very large deduction. In general, your home office has to be used specifically for business purposes. Check with a tax professional to see if your home office qualifies for a deduction—it's a little extra work, but can make a big difference in your tax responsibility.
Property Taxes: These are also deductible
Also don't forget to keep track of improvements and maintenance like new roofs, painting and other projects as these will increase the tax basis of your property when you sell it so that if there is any capital gains, you will minimize those as well. (Generally this is not an issue with your personal residence) As in all tax matters, please consult with your tax accountant or CPA to get specific information pertaining to your situation.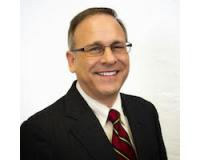 Author:
Stephen Snow
Phone:
561-291-1783
Dated:
March 2nd 2016
Views:
193
About Stephen: ...