Thats Unethical But Is It
By Anne Cockayne
May 1, 2017 – Have you ever encountered a real estate agent behaving badly? Your first inclination may be to assume this individual is unethical; that he or she is operating outside the Realtor Code of Ethics (COE).
Ethics complaints are often filed against a Realtor who:
Behaves in a way that contradicts the complainant's personal moral code

Engages in nonconventional business practices

Displays unprofessional behavior, such as using profanity or disrespecting colleagues and consumers

Fails to observe the Golden Rule – "Do unto others as you would have them do unto you"
Before you file a complaint, you may want to compare the Realtor's conduct to the duties and obligations required under the COE. If you cannot find an article of the COE that fits the offensive behavior, it's probably not unethical.
The following examples are fact situations that Florida Realtors Legal Hotline has addressed. Based on the fact situation as presented by the caller, it's possible an ethics hearing panel would not find a member in violation of the Code of Ethics for:
Not returning a lock box key to the lock box (this could be a lock box rule violation)

Failing to cancel a showing appointment

Failing to answer telephone calls, text messages or emails

Not paying commission on an off-market listing

Sharing a buyer's offer with a competing buyer (with the seller's consent)

The listing sales associate not asking for highest and best in a multiple offer situation

Relaying a seller's instructions that only pre-qualified buyers can view the property

Not telling prospective buyers about previous appraisals stating that the sales price is higher than appraised value

Changing the offer of commission before an offer is submitted

Sending postcards without a disclaimer to disregard the advertisement if seller's property is currently listed with another broker

Contacting another Realtor's buyer when no exclusive relationship agreement exists between that buyer and another brokerage

Talking to an active seller about taking over the listing from another Realtor, providing the seller made the first move to contact you

Prospecting for buyers at another Realtor's open house

Badmouthing a seller or buyer on social media

Not telling prospective buyers about existing offers on the property (disclosure can only be given with seller consent)
Note: Application and interpretation of the Realtor Code of Ethics rests with local associations charged with the responsibility of enforcement based on evidence and testimony presented following a due process hearing.
Anne Cockayne is Director of Policy Services for Florida Realtors
© 2017 Florida Realtors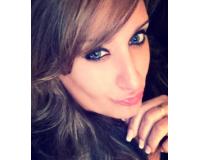 Author:
Traci Ann Lloyd
Phone:
561-424-1172
Dated:
May 3rd 2017
Views:
41
About Traci Ann: Respected by her colleagues for her problem solving and leadership skills, Traci brings extensive kn...