The History Of Halloween
There are many stories about the history of Halloween, however, they all state that it started over 2,000 years ago to a pre-Christian Celtic Festival held around November 1st. called Samhain (pronounced "sah-win"), which means "summer's end" in Gaelic, according to the Indo-European Etymological Dictionaries. Because ancient records are sparse and fragmentary, the exact nature of Samhain is not fully understood, but it was an annual communal meeting at the end of the harvest year, a time to gather resources for the winter months and bring animals back from the pastures. Samhain is also thought to have been a time of communing with the dead, according to folklorist John Santino. There is belief that Halloween is also a day when the spirits of the dead cross over into the other world. "According to the ancient sagas, Samhain was the time when tribal peoples paid tribute to their conquerors and when the sidh [ancient mounds] might reveal the magnificent palaces of the gods of the underworld," Rogers wrote. Samhain was less about death or evil than about the changing of seasons and preparing for the dormancy (and rebirth) of nature as summer turned to winter, he said. Though a direct connection between Halloween and Samhain has never been proven, many scholars believe that because All Saints' Day (or All Hallows' Mass, celebrated Nov. 1) and Samhain, are so close together on the calendar, they influenced each other and later combined into the celebration now called Halloween.
Trick-or-treating didn't start in the United States until World War II, but American kids were known to go out on Thanksgiving and ask for food — a practice known as Thanksgiving begging, Santino said. By the late 1800's, the act of playing tricks was well underway with egging homes, tipping over outhouses and opening pasture gates. But by the late 1920's and 30's, it began to resemble an unruly block party and the acts of vandalism became more serious. Some people believed that since it was getting out of hand and dangerous, that they encouraged trick-or-treating as a safe alternative. Although, there is a lot more to history of Halloween, I'll leave you all with just a little insight as to how it became to be. If you do celebrate Halloween, then enjoy this years festivities and always check your candy!
Photo credit: Jason Nimey

Tanya Lewis and Nicholas Rogers contributed to this article.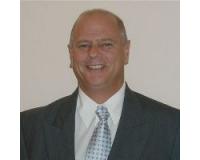 Author:
Victor DeFrisco
Phone:
561-951-3759
Dated:
October 1st 2016
Views:
433
About Victor: ...