The Money Will Follow
Curious about your homes value? Click Here
So, its not Monday morning, but this is a very motivating short story about vision and the perspective of an extraordinary entrepreneur...
"If we don't have what the customer wants,
we'll actually recommend at least three competitor websites."
—Tony Hsieh, CEO of online shoe
and clothing store Zappos.com
In 2000, when Tony Hsieh (pronounced Shay) joined Zappos as CEO, gross sales were $1.6 million. Three years later, sales were $70 million, and in 2009, when Zappos revenues reached $1 billion, Amazon.com purchased Zappos.com in a deal valued at $1.2 billion.
"Zappos stands for one thing, the absolute best customer service," said Tony. "We started out selling just shoes online, but today we sell handbags and apparel . . . We take most of the money that we could have spent on paid advertising and instead put it back into the customer experience. Historically, our number-one growth driver has been from repeat customers and word of mouth."
For Zappos employees, company culture is the main focus. "Because culture is our number one priority," said Tony, "we're willing to give up short-term revenue growth to make sure we have the best culture. In fact, after orientation we offer [our new hires] $2,000 not to work at Zappos. The ones who stay are right for our culture."
"For example," says Tony, "one of our values is to be humble. If someone comes in and is really egotistical, even if they are the greatest, most talented person technically . . . we won't hire them, because they're not a culture fit."
"Your number-one goal really shouldn't be money," says Tony. "It should be something you are passionate about, something that has meaning. Then the money will follow."
Tony sums up his philosophy this way:
"Chase the vision, not the money."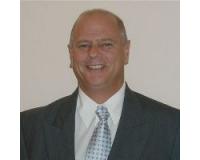 Author:
Victor DeFrisco
Phone:
561-951-3759
Dated:
May 25th 2016
Views:
365
About Victor: ...