The Room That Has Luxury Owners Bragging
The Room That Has Luxury Owners Bragging
Daily Real Estate News | Wednesday, August 31, 2016
-->
More luxury home owners are reportedly adding ultra-luxurious safe rooms to their homes, but as Town & Country reports, today's safe rooms are "more five-star retreats than cinder block fallout shelters."
It used to be we'd do a separate room; now we just take the entire bedroom, make that a safe room," says Tom Gaffney, the founder of Gaffco Ballistics. His company works with families in locales like Manhattan, the Hamptons, South Florida, among others, in installing panic rooms that can stretch up to half-a-million dollars. "In the high-end residential market, they don't expect to see a Jodie Foster-style safe room."
Instead, the safe rooms his company builds tend to be a bedroom with bulletproof windows, ballistic fiberglass to secure doors against explosions, an air filtration unit to protect against a gas attack, and a panic button.
Some home owners say the safe room has become a point of bragging in the luxury market.
"It becomes a competition at dinner parties," says Jill Kargman, writer and star of TV's Odd Mom Out. "Who has what state-of-the-art hazmat suits, and kits where you can drink your own pee, etcetera. … People love to say how much go money they have."
Jean Bateman, a real estate pro with Sotheby's, says she has a 4,000-square-foot listing in Dallas that features a reinforced safe room. While safe rooms don't often top buyers' wish lists, "no one thinks,
'I wish that weren't here,'" Bateman told Town & Country. "It's certainly a bonus."
Some home owners use their safe room to store pricey jewelry, antique guns or as a renter's closet, a place to securely put their belongings if they rent out the home for the season, adds James Keough with Douglas Elliman in the Hamptons.
Source: "The Latest High-End Real Estate Amenity? The Luxury Safe Room," Town & Country (Aug. 8, 2016)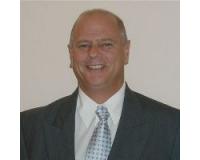 Author:
Victor DeFrisco
Phone:
561-951-3759
Dated:
September 1st 2016
Views:
65
About Victor: ...