Thinking About Buying Investment Property With Your Self Directed Ira
Putting your hard-earned IRA assets into a "self-directed" IRA can be a very good idea to grow long-term, tax-deferred or tax-free assets. If you want to use your IRA to buy real estate, you need to understand the rules.
With taxes going up for most people, you might be paying more attention to your tax-deferred retirement investing options (IRA, 401k), and with property prices going up, you might be wondering whether you can invest those IRA funds in real estate to defer (or eliminate) taxes and earn a good return on your funds that are currently earning very little.

Here are investments which are permitted with your self-directed IRA under the Internal Revenue Code:
• Residential real estate—including apartments, single family homes, and duplexes
• Commercial real estate
• Undeveloped or raw land
• Real estate notes (mortgages and deeds of trusts)
• Promissory notes
• Private limited partnerships, limited liability companies, and C corporations
• Tax lien certificates
• Foreign currencies
• Oil and gas investments
• Publicly traded stocks, bonds, mutual funds (see our Brokerage Information)
• Private stock offerings, private placements
• Judgments/structured settlements
• Gold bullion
• Automobile paper
• Factoring investments
• Equipment leasing
And as always you also should get professional guidance from an accountant and lawyer.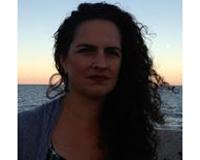 Author:
Lisa Rispoli
Phone:
561-676-8502
Dated:
March 13th 2016
Views:
292
About Lisa: ...