Thinking About Moving To Wellington Florida
Wellington Florida is a town that is located in what we call the "Western Communities" in the western part of Palm Beach County in South Florida.
Wellington is located about 14 miles from the beach and it only takes about 15 minutes to get to some of the nicest beaches. Wellington has nature trails and natural preserves.
There is a mix of people that live here: equestrians and suburbanites. We have some of the best baseball and soccer teams and then the best Winter Equestrian Festival in the world as well as International Polo.
You will find some of the best schools in the county here in Wellington. Our homeschool support groups are active and very supportive. So for either choice, you will have some great support.
Wellington feels like "Old Florida" with tree lined streets, canals and a large lake. The town center area of Wellington consists of circular streets which wind around giving you a sense of inclusion.
Wellington was recognized by Money magazine as the 72nd best place to live out of 100 places. Money magazine looked at cities with populations of 50,000 to 300,000. We are at that lower end of the population as we are a small town. Money magazine evaluated crime, education, jobs and ease of living. Most people in Wellington work in other parts for the county or even drive to Miami so that is one reason why we did not make it higher on the list. We are not an industrial city. We do have a large medical sector so many jobs are in the medical fields.
One interesting tidbit about Wellington is that we are the only town in West Palm Beach that has Whole Foods, Trader Joes and Fresh Market all in one shopping mall area. For all three of those stores to be right here tells you a lot about the financial strength and interest in health. People have the money to shop at these stores.
Wellington is located about 15 minutes from the International Palm Beach airport. If you are commuting for work or family, it is great to have an airport so close, especially an International one.
Wellington is home to a diversity of worship. We have churches and synagogues embracing Catholic, Jewish, Mormon, Baptist and Methodist. The community works well together in volunteering and community service for those in need.
The Village of Wellington Recreation center is one of the top in the country. The sports programs for kids to adults are top notch and so are the facilities. The city also puts on an amazing annual fireworks display and party for the 4th of July. Even if it rains, you bring your umbrella and enjoy an awesome display celebrating our country's independence.
Wellington became incorporated as a city in 1995. The funny thing is that even though our zipcode has been 33414 for many years prior to incorporating, you will still find data sources listing this zip code as a West Palm Beach zipcode.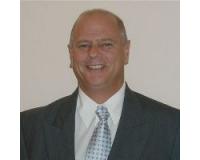 Author:
Victor DeFrisco
Phone:
561-951-3759
Dated:
September 27th 2017
Views:
234
About Victor: ...