Time To Clean Out Your Closet And Garage
I'm sure you've all looked into your closet and/or your garage and thought to yourself, "how on earth did I collect all of this junk". I know that I go through my closet at least twice a year and always end up with 1-2 bags of clothes that I donate. Sometimes I wonder, what was I thinking/drinking when I bought this! My tip for you is to look at your clothes and separate them into two categories. Summer and winter. Next, I look at the two giant piles and pick out my favorite outfits. If its summer and I haven't worn any items in 6 months, then it goes to donation and the same applies to my winter clothes. Stop saving clothes that you say, "if I lose weight, then it'll fit again".
Now onto your garage. In Florida, most people use their garage for storage but it quickly becomes a giant junk drawer! There's no need to save all those extra screws that came with your furniture you had to assemble. After all, did you get any extra screws when you bought your reassembled couch. I found that I was collecting everything under the sun and storing it in my garage. One day I stood back in my driveway and said wow, how can one person amass so much trash. For me, I started looking at everything and categorized it to "wants and needs". I quickly found that my needs list was 1/16 of the wants list and so I had a massive garage sale. Not only did my garage look amazing, but I had some extra pocket change to go buy more clothes!
www.jaysellspalmbeach.com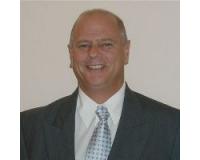 Author:
Victor DeFrisco
Phone:
561-951-3759
Dated:
April 12th 2016
Views:
420
About Victor: ...