To HOA Or Not To HOA That Is The Question
In the name of full disclosure, I would like to start by saying that I do live in a gated community with an HOA. Was this my first choice? No, but the house was perfect, so there you go. So why would someone choose a community with or without an HOA? Take this short quiz to see which option is best for you:
1. Having a gate at the entrance to the community makes you feel:
a. secure and protected
b. annoyed that you have to remember to call the pizza guy in every Friday night
2. Is it more important to you to:
a. make sure that your neighbor doesn't park his company car in the swale beside your house
b. have the option to not have to cover up the signage on your car every evening
3. Do you tend to appreciate:
a. uniformity and an eye-catching color palette when you drive into a community
b. individuality and the ability of a homeowner to express themselves through the appearance of her home
4. Will your house:
a. be vacant for a good portion of the year
b. be always occupied by you
5. Do you enjoy:
a. the comradery that comes from a community pool/variety of communal amenities?
b. prefer to keep to yourself or have neighbors visit in your own private pool?
If you answered mostly A, then an HOA may be the best fit for you. If you answered mostly B, you may want to consider a community without a governing body.
There are many options in Florida to fit both types, and varying degrees of involvement among HOAs, so it's important to consider your comfort zone before making your final purchase. Like Hamlet said, "This above all: to thine own self be true."Good luck, and happy house hunting!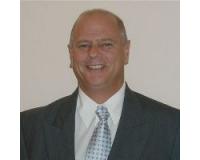 Author:
Victor DeFrisco
Phone:
561-951-3759
Dated:
June 6th 2016
Views:
323
About Victor: ...