Top 10 Pomeranian Care Tips That Owners Are Not Doing
Overview
The ways in which you take care of your Pomeranian are essentially innumerable. You're devoted to your Pom's health and happiness. But despite this & with the best of intentions, across the board and with Poms of every age, there is one thing happening regarding care: There issomethingthat's not being done. Even the most loving, caring owners skip over a couple of the most vital care tips for this breed. With some, guidelines were followed when the Pomeranian was a puppy, but over time it faded out. With other care elements, an owner may not have known the importance it held and never started doing it at all.
Since we know that your goal is to take the best possible care of your Pomeranian, let's go over the top 10 most commonly skipped Pomeranian care tips. We'll discuss why they are so important and easy ways to get on track. Whether you are missing 1 or 5, today is the day to start fresh. So, let's get going!
Pomeranian Care Tip #1
Puppy proof the house, no matter how old your Pomeranian is
Why this is overlooked –When planning for a newpuppyto come into the home, no doubt owners checked over the house. And then, as the Pom matured and showed that he's well-behaved and knows not to chew on non-toy items, they didn't see the need for continuing to do this.

Why this care tip should be done –Dogs mouth objects for a variety of reasons that have nothing to do with eating. Without opposable thumbs, they use their mouth to identify objects. They do not need to have a scent on them or look appealing in any way. Even if a Pomeranian never showed curiosity to mouth anything other than a toy, all it takes is one moment of boredom or random flash of inquisitiveness for there to be grave consequences.
Chewing on or swallowing non-toy items can lead to injury to oral tissue, injury to the esophagus, choking, stomach upset, partial or full stomach or intestinal blockage, poisoning and even death. And these are all things that are preventable.
The type of things that dogs have ingested are startling; here is a small sampling of objects swallowed by dogs (even toy breeds), seen on x-ray and removed via costly surgery:
Coins –Pennies minted in 1982 and later, contain high levels of zinc (97.5) and are highly toxic. Those minted before 1982 contain just 5%. Nickels, dimes and quarters can cause choking or blockage. Are there any coins laying around your house? On the floor? In a sofa? Most likely the answer is yes, and that is why this care tip is so imperative.

Needles – It may seem impossible, but a tiny Chihuahua swallowed 9 at one time, thankfully he survived, but this goes to show what toy dogs can do.

Jewelry

Children's toys – Everything from tiny cars to little figurines to small parts broken off from larger ones.

Mini headphones

Candy wrappers
How to implement this care tip:
Make a commitment to proof the house once a month. It can help to make this on the 1st or last day of each month, as a way to remember. Look at things from your Pomeranian's point of view, going over every inch of the floor and any furniture that your Pom could possibly reach. Look under sofas and chairs to see if there is anything a little paw could swipe out and get. Look in-between cushions as well.
Remind all household members to immediately pick up anything that may fall to the floor and to not leave coins, wrappers, etc. out in areas that a Pom could reach.
BLOG COURTESY OF: http://www.petpom.com/pomeranian-blog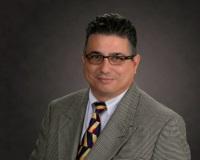 Author:
Ray Negron
Phone:
561-202-4369
Dated:
June 17th 2016
Views:
417
About Ray: ...