Top Five Home Improvement Mistakes You Might Be Making
Is digging up the backyard to put in a pool worth it? What about upgrading a tired-looking kitchen with gleaming marble countertops? And what about installing high-tech speakers—throughout the house? If you're planning to renovate your home, you may already be asking yourself these questions. But when it comes to increasing your home's appraisal value, the answer to them isn't always a resounding yes.
To help ensure that your reno dollars are well spent, the team at LearnVest asked real estate experts across the country to weigh in on the top five home improvement don'ts that just aren't worth the extra expense.
Reno Don't #1: Put in a Pool

The Renovations That Up Your Home's Value (and the Ones That Don't)You may think that a beautiful backyard pool will make buyers flock to your home, but many families don't want to deal with the maintenance or the liability of an accidental drowning. "It's an especially bad investment in the northeast and the northwest, where you have few hot months to actually use a pool," says realtor Brendon DeSimone, a member of the National Association of Realtors and an expert contributor to Good Morning America and HGTV.
Reno Don't #2: Convert a Bedroom
Turning a bedroom into a room that's specific to your interests—such as a wine cellar or a library—is a risk. Once you start embedding wine refrigerators or bookshelves and customizing the space's structure, the room becomes less valuable, because the next owner may not want to spend money renovating that room. "If you insist on doing it, at least make it easy to 'un-do' later when you want to sell," says DeSimone.
Reno Don't #3: Lay Down Carpet
Don't bother carpeting any room in the house. "Natural hardwood flooring is what everyone wants these days," says Moshkovich. Plus, wood floors tend to be easier to clean, they don't show as much dirt and they're better for family members who suffer from allergies. "If you're looking to save, engineered wood is cheaper than 100% natural wood—and it still looks good," suggests Moshkovich.
Reno Don't #4: Install Ornate Lighting
Buyers like bright lighting, but if you empty your wallet buying an over-the-top chandelier, you probably won't get most of your money back, notes Ferstl. "Some people go all out when decorating a dining room, but the next owner may want to turn the dining room into a bedroom, so it's often a waste," Rockower says. Her recommendation: Opt for subtle high hat or recessed lighting or get a basic chandelier or hanging fixture from Home Depot—you can find a bunch that look good for under $100.
Reno Don't #5: Redo Your Garage
The Renovations That Up Your Home's Value (and the Ones That Don't)"I've seen some people turn garages into family rooms or play rooms—and then have a hard time selling their house," says DeSimone. "Most people want a garage to stay a garage." Not only do buyers want to protect their cars from rain and snow, but they also need a place to put dirty outdoor stuff, like lawnmowers, leaf blowers, shovels and garbage cans. Bottom line: Don't go glam with your garage!
Lifehacker.com/the-renovations-that-up-your-homes-value-and-the-ones-803345073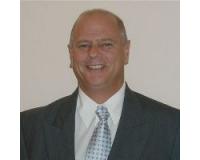 Author:
Victor DeFrisco
Phone:
561-951-3759
Dated:
June 30th 2016
Views:
150
About Victor: ...