Townhomes Are Fastest Growing Housing Market Segment
Townhomes are now the fastest-growing segment of the single-family housing construction market, according to the National Association of Home Builders (NAHB).
Townhome construction surged 17.8 percent from 2014 to 2015. That compares to a 10 percent construction increase for detached single-family homes and a 12.1 percent increase in co-op, condo and apartment construction over the same time period.
Last year, townhomes comprised about 12.4 percent of all new construction in the single-family home market, according to U.S. Census Bureau data.
First-time buyers are drawn to rows of attached single-family homes; and about a quarter of current homeowners or potential buyers say they plan to buy a townhouse this year, according to a survey conducted by realtor.com. That made townhomes the most popular form of housing after detached single-family homes.
Townhomes and row homes tend to sell for much less than detached single-family homes. The median price for a townhouse was $198,000 in September, about 12 percent less than detached single-family homes, according to realtor.com.
"Townhouses are indeed the affordable solution to expensive land in more and more urban areas," says Jonathan Smoke, realtor.com's chief economist. "For many people, it can be the most affordable way to buy a home and to get into a more desirable neighborhood …They should be gaining in popularity as [more] people realize they're more affordable alternatives to renting."
There's also plenty of appeal to these types of homes, which tend to be in trendier, more walkable areas near good schools, retail, and employment and transit centers, Smoke says. Townhomes also don't tend to carry a lot of outdoor maintenance for homeowners looking for less yard work.
Builders tend to like townhouses too, since they occupy less space than detached homes, which allows builders to construct more of them on smaller lots, adds Robert Dietz, NAHB's chief economist.
Courtesy of : "What's Old Is New Again: Why Townhouses Are the Latest 'It' Home," realtor.com® (April 5, 2017)
© Copyright 2017 INFORMATION, INC. Bethesda, MD (301) 215-4688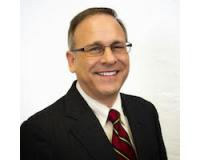 Author:
Stephen Snow
Phone:
561-291-1783
Dated:
April 30th 2017
Views:
90
About Stephen: ...