Unique And Romantic Ideas To Celebrate Valentines Day In Palm Beach County
Are you ready
for romance?
Unique experiences and deals for Valentine's Day in Palm Beach County
Text by Carlos Frias
Presentation by Laura Lordi
Don't go back to that tired Valentine's Day spot.
Palm Beach County has too many options — from prix fixe dinners to romantic Champagne toasts atop a lighthouse — to keep things fresh with your loved one.
Here's a look at several restaurants offering unique Valentine's Day meals and a few out-of-the-way romantic escapes, from spas to harp concerts.
North County
Toast at the Top of the Lighthouse
The Jupiter Inlet Lighthouse and Museum will invite couples for a unique champagne toast at the place where lighthouse owner Harry DuBois and his blind date, Susan Sanders, climbed to the top and he proposed in 1898. The unique event will be offered Saturday and Sunday, Feb. 13-14 from 5 p.m. to 9 p.m. Cost is $50 per couple. Two couples will go up at a time. Couples who get engaged this night and later have their wedding at the lighthouse will get 10 percent off. For more information, visit the Jupiter Inlet Lighthouse website.
500 Captain Armour's Way, Jupiter; 561-747-8380
Romantic movie night at Cinépolis Jupiter
The newest luxury theater will be offering a "loveseat package," which includes two tickets in the luxury seating area, a bottle of wine, a bar of chocolate to share and a blanket. The package is available only for the 7 p.m., Feb. 13 screening of "Zoolander 2" and the 7 p.m., Feb. 14 screening of "The Notebook." Tickets can be purchased online at www.wwcinepolisusa.com/jupiter.aspx.
201 U.S. 1, Jupiter; 561-277-1740
Harbourside Place cooking demos and recipes at farmers market
Chefs from the Harbourside Place restaurants will offer recipes and cooking demos featuring the tomato, the so-called "love apple." There will be products to sample and take home. The event runs 10 a.m. to 3 p.m. on Feb. 14.
Abundant & Fresh Sunday Farmers Market at Harbourside Place; U.S. 1 and Indiantown Road, Jupiter
Prosecco Café
A four-course menu on Valentine's Day constitutes the "Cupid's Duet," which includes short ribs cooked for six hours, and homemade desserts such as white chocolate passion fruit cheesecake.
4580 PGA Blvd., Palm Beach Gardens; 561-622-3222
Lovers Paddle
The Jupiter Outdoor Center will offer a group paddling excursion on Valentine's Day from 1 to 2:30 p.m. Depending on the tide, the group will pass by the Jupiter Inlet Lighthouse to the Sawfish Bay. All skill levels and ages welcome. Cost is $40 per person. For more information, call 561-747-0063 or visit Jupiter Outdoor Center website.
1116 Love St., Jupiter; 561-747-0063
Central County
West Palm Beach's Avocado Grill serves this octopus with chorizo, potatoes, almonds and aioli. (Bill Ingram / The Palm Beach Post)
Avocado Grill
Sunday brunch is the opening salvo of the restaurant's Valentine's Day offerings from 11 a.m. to 3 p.m. Beginning at 4:30 p.m., a prix fixe menu will be available until 10 p.m. Dishes include grilled avocados, lamb sliders and butternut squash salad for appetizers, chicken paillar and hangar steak for the main course and a host of dessert options including cinnamon white chocolate bread pudding with piña colada sauce.
125 Datura St., West Palm Beach; 561-623-0822
Related: Ode to happy hour with an Intracoastal breeze at Avocado Grill
Brandon's at the Tideline Ocean Resort and Spa
A menu available only for Valentine's Day at the restaurant with stunning beachside views will showcase such dishes as beet-cured salmon, grilled Bronzini, white truffle pappardelle and a warm almond pound cake. The cost is $70 a person.
2842 S. Ocean Blvd., Palm Beach; www.tidelineresort.com.
Cafe Boulud's dining room has been refreshed in creamy tones. (Contributed by Noah Fecks)
Café Boulud
The newly renovated restaurant will feature a three-course menu, including a signature cocktail and a selection of fine caviar. The menu features dishes such as cured snapper or foie gras and Daniel Boulud's duo of beef (braised short rib and filet mignon). The cost is $125 a person. Seating begins at 5:30 p.m.on Valentine's Day.
The Brazilian Court Hotel, 301 Australian Ave., Palm Beach; 561-655-6060
Related: A peek inside Daniel Boulud's new, sunny
café in Palm Beach
Art installation at EmKo art space.
(Damon Higgins / The Palm Beach Post)
EmKo Palm Beach
It's not just a four-course dinner Saturday or brunch Sunday at EmKo. The experience includes dining in their sculpture garden and a tour of the art exhibition. Reservations are required.
2119 S. Dixie Highway, West Palm Beach; 561-227-3511, ext. 1
Related: Review of Jereve in EmKo - Where food is a work of art
Chocolate tasting and harp concert
St. Andrews Episcopal Church in Lake Worth will host a candlelight harp concert Sunday, Feb. 14, at 7 p.m. The event will be followed by a reception featuring a flight of chocolate dessert, from Bailey's Irish Cream-scented white chocolate mousse to dark chocolate torte paired with California zinfandel. Tickets cost $25 in advance or $30 at the door.
100 N. Palm Way, Lake Worth; 561-582-6609
The Flagler Museum. (Post file photo)
Valentine's Day at Whitehall
The Flagler Museum will host a tea-for-two package at the Whitehall estate, Saturday and Sunday, Feb. 13-14. The event will include gourmet chocolate, roses, a keepsake photo and a $10 museum store gift card. The cost is $80 for members, $120 for non-members.
One Whitehall Way, Palm Beach; www.flaglermuseum.us or call 561-655-2833.
South County
At the 139-room Waterstone Resort & Marina in Boca Raton, guest rooms all come with water views. (Contributed)
Boca Landing
The restaurant inside the Waterstone Resort & Marina will feature an "Ignite the Night" prix fixe five-course menu, featuring items such as east coast Blue Point oyster or jumbo scallop appetizers and pan-seared sea bass or squid-ink pasta entrees. Reservations suggested.
999 East Camino Real, Boca Raton; 561-368-9500
Tap 42's Avocado Turkey Burger. (Contributed by Meghan Gyory)
Tap 42
Craft beer lovers take note. Tap 42 is offering a three-course menu paired with beers from Boca Raton's Barrel of Monks Brewing, including a surf and turf of New York strip and Maine lobster, and mashed potatoes with their Parade of Souls imperial Russian stout. The cost is $55 a person including the beer pairings.
5050 Town Center Circle, No. 247, Boca Raton; 561-235-5819
Umbria Ristorante at The Renaissance Boca Raton Hotel
Live entertainment and four-course meal are the highlights of the Valentine's Day offerings at Umbria Ristorante. The meal includes dishes such as veal osso bucco, pan-seared Chilean sea bass, and amaretto cheesecake. The cost is $54 a person.
2000 NW 19th St., Boca Raton; 561-368-5252
Jacuzzi with rain shower at Eau Palm Beach Resort & Spa. (Contributed)
Spa day at Eau Palm Beach Resort & Spa
The resort will offer several spa packages tailored to Valentine's Day, from luxury manicures starting at $99 to a couple's massage with champagne, caviar, cupcakes and private villa for four hours at $1,100. For all the options, visit Eau Palm Beach Resort & Spa website.
100 S. Ocean Blvd., Manalapan; 561-533-6000
Movie treats and eats
Tanzy's, the restaurant at the iPic Theatre in Boca's Mizner Park, offers a Lovers' Senses Valentine's Menu on Feb. 14, which it describes as "a 6-course aphrodisiac experience prepared with passion." Includes such themed menu items as Amplified Oyster Shooter, Sensuality Artisanal Cheeses and Charcuterie and the Sea & Land Romance Grilled Angus Filet Mignon and Gulf Shrimp. Cost: $69 plus optional à la carte beverage pairings. Reservations suggested.
Mizner Park, 301 Plaza Real, Boca Raton;www.tanzyrestaurant.com.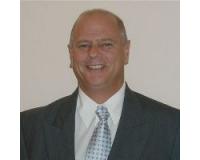 Author:
Victor DeFrisco
Phone:
561-951-3759
Dated:
February 8th 2017
Views:
116
About Victor: ...