Valentines Day Meaning
Each year on February 14 we peruse the store shelves for the perfect gift or card for a loved one. According to Hallmark, more than 163 million cards—not including packaged kids' valentines—are exchanged. And it's not just an American phenomenon. Valentine's Day is celebrated in Canada, Mexico, the United Kingdom, France, Australia, Italy and Denmark.

But why? How did this holiday of love and romance originate and, more importantly, how did St. Valentine become involved? The answers to those questions are not easy ones. Valentine's Day is a holiday shrouded in mystery and legend.
The origins of St. Valentine's Day lie in the ancient Roman fertility festival Lupercalia, which was celebrated on February 15. During the festival, young women would place their names in a large urn. The young men would draw a name from the urn and then be romantically linked with that young woman for the following year. Still other legends cite the fact that February 14 marked the date when birds began mating.
Copyright © 2017 Interactive One, LLC. All Rights Reserved - Interactive One Women. All Rights Reserved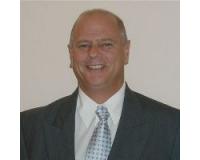 Author:
Victor DeFrisco
Phone:
561-951-3759
Dated:
February 1st 2017
Views:
36
About Victor: ...