Ways To Save Money And Energy This Summer
Home improvements may improve the value of your home, but they often cost you a lot more. What if you could improve your home and save money at the same time? Summer is one of the best times of year to make some changes around your home that can help save energy, and therefore, save you money as well. These five home projects are designed to help make your home more energy efficient - even during one of the most energy-heavy times of year - so you can save and enjoy your home more this summer.

1) Maintain Your HVAC Unit
Your HVAC and AC unit need to be serviced each year, usually sometime in the spring or summer. Doing so can not only help ensure that it's working when the temperatures hit their peak, it can also help save you money as well. Air conditioning maintenance helps ensure your unit is working at peak efficiency by keeping it clean and replacing any worn parts. This quick, yearly visit by a technician will help ensure your AC unit is working the way you want it to, when you want it to.

Cost
The cost of annual air conditioning maintenance averages out to around $100, but can go as high as $150, if you wait until the days are at their hottest.

Tips to Save Even More
Your AC's filter is your best defense against dirt building up inside. Make sure you change it regularly to help the unit run more efficiently, which will help keep your monthly bills down.

DIY or Not?
Your HVAC unit should always be inspected and maintained by a qualified technician.

2) Repair Window Leaks
Did you know that even if your window isn't leaking water when it rains, it could still be leaking air and raising your energy bills? Poor air seal or a large gap around your windows can account for as much as 40 percent of the money you use to heat and cool your home - a significant amount that just flies right out the window. Replacing your windows can help fix the air seal and save you a lot of money on your energy bills each month thereafter.

Cost
The average cost to replace your windows is about $830 for a vinyl sash window, but can go as high as $2650 for a wooden bay window replacement.

Tips to Save Even More
Replace only the worst windows first, then use caulk to seal up the edges of the other windows to help stop energy loss while you wait to replace them all.

DIY or Not?
Window replacements should be carried out by professionals, but you can seal up air leaks yourself in the meantime.

3) Install an Attic Fan
The attic is often overlooked as one area that is responsible for a lot of the heat gain in your home. Attics often become superheated in the summer months with the combination of rising heat from below and the sun beating down from above. Installing an attic fan can help drop the temperature in your attic, which will prevent heat transfer back down into the rest of your home, making it more comfortable and lowering your energy bills.

Cost
The average cost of installing an attic fan is around $275 for a fan that can cool up to 2,500 square feet. Total costs can go as high as $321 for a fan that can cool 3,000 square feet.

Tips to Save Even More
Install a solar powered fan, which will cool your attic and won't cost anything to run.

DIY or Not?
Attic fans should always be installed by a licensed electrician to minimize the risk of electric shock.

4) Install Window Shades
A lot of people assume that installing draperies is enough to give you the privacy and light blocking that you need. But if you live in a climate that sees a lot of sun in the summer months, drapes alone may not be enough to stop solar heat transfer through your windows. Installing window shades can help dramatically reduce the heat gain in your home, keeping things cool and comfortable inside, while helping to keep your energy bills down.

Cost
The average cost of installing window shades is around $500 to $600 for eight honeycomb shades. Total costs range from $250 for eight roller shades to $650 for eight Roman shades.

Tips to Save Even More
Make sure that your shades have a white, reflective surface on the side facing the windows to ensure that they will truly block the light and heat from entering your home.

DIY or Not?
You can easily install shades yourself with minimal tools and a few hours of time to save even more money.

5) Insulate Your Attic
The vast majority of homes are under-insulated, which means that a lot of the money you spend to heat and cool your home is going to waste. Attics in particular are in great need of extra insulation, because of the heat gain from the sun beating down on your roof, which can lead to your whole home rising in temperature. Adding some attic insulation will help keep your whole home cooler and more comfortable all summer long, resulting in lower AC bills.

Cost
The average cost to insulate an attic is around $897 for blown-in cellulose insulation in a 1,500 square feet space. Total costs range from $617 for R-13 roll insulation installed DIY to $1501 for R-19 roll insulation.

Tips to Save Even More
Insulate the underside of your roof deck as well as your attic to help block additional heat transfer.

Use the highest R-factor insulation that you can afford to get the most energy savings.
DIY or Not?
It is possible to install roll insulation yourself, but blown-in insulation should be done by a professional.
Save Energy, Save Money
No one likes to take on projects during the dog days of summer, but these five projects can help make your home a lot more comfortable and energy efficient once you're done. Take on these five projects any time this summer to help get the most out of this time of year.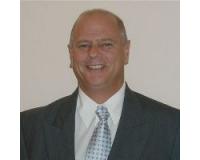 Author:
Victor DeFrisco
Phone:
561-951-3759
Dated:
July 28th 2016
Views:
181
About Victor: ...