West Palm Experimenting With Bike Lanes On Flagler Drive
Bicycle riders in West Palm Beach are urged to take advantage of the pop-up bike on lanes Flagler Drive before they are gone Thursday.
The two lanes on Flagler Drive are serving as components of a study to determine if this is a safe and effective way of eliminating a lane of traffic.
"The city for the last few years has really taken the position that we want to provide multipe forms of transportation. We want to have lots of options for people to get around the city," said Director of Economic Development Christopher Roog.
In order to test how many people use the bike lane, the city has teamed up with the Palm Beach Metropolitan Planning Organization, according to Senior Transportation Engineer Uyen Dang.
"We're working with the MPO to do a bicycle count to see just how many people use the bike lane," he said. "The MPO will scan pedestrians using the lane."
The lane was set up on Thursday with 30 volunteers assembling signs and taking part in the inaugural bike ride.
Roog said the test design serves as a easy way to show the need for more bike facilites throughout Palm Beach County.
"We hope to recieve positive feedback to improve the design of Flagler, we're hoping the data will guide us in the direction to use the Flagler waterfront to have a facility for multipe use of transportation," Roog said.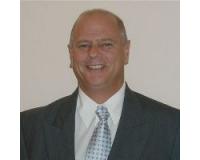 Author:
Victor DeFrisco
Phone:
561-951-3759
Dated:
July 14th 2016
Views:
183
About Victor: ...