What 55Plus Buyers Are Looking For
What 55-Plus Buyers Are Looking For
Daily Real Estate News | Friday, August 05, 2016
-->
Baby boomers say first impressions count when they enter a new community. They are closely sizing up neighborhood amenities like the pool, clubhouse area, and walking trails. They're also looking at the location of the community, judging how near it is to shopping, dining, medical services, and entertainment.
Know Your Boomer Buyers
Hanley Wood and home builder Taylor Morrison identified what the 55-plus age group of home buyers are searching for in a home through surveys and focus groups. At 77 million strong, baby boomers are expected to continue to have a major impact on the housing market for years to come, and builders are closely paying attention to what they want in their home.
Baby boomers say that space is very important to them in their home-buying decision, and they seek a home with openness and flow. Just how big of a home do they want? The Home Buyer Study conducted by the Farnsworth Group found that:
18.1% want a house under 2,000 square feet

48.6% want a house between 2,000 and 2,999 square feet

20.8% want a house between 3,000 and 3,999 square feet
What's more, 81 percent say they find more space in a less populated community more appealing than having less space in a more populated community.
Baby boomers also are looking for large common spaces with open floor plans, high ceilings, and natural light, the surveys showed. Integrated indoor and outdoor space also was important as well as sheltered areas, native plants, sustainable and energy efficient technology and materials, and sufficient storage space.
"Information gleaned from the focus group helps set the stage on what the 55+ home buyer desires in a new home and how the industry should be building its homes," says John McManus, Editorial Director of Hanley Wood's Residential Group. "These influential buyers want a fresh start in a vital, connected, accessible new-home environment. And, as millions of baby boomers across the country begin the next phase of their lives, buying the right home is top of mind for them."
Source: "What Boomers Want Most," BUILDER (Aug. 4, 2016)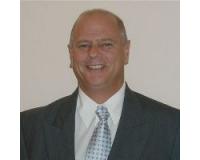 Author:
Victor DeFrisco
Phone:
561-951-3759
Dated:
August 7th 2016
Views:
169
About Victor: ...