What Are All Of The Costs To Buy A Home
How Much Does It Cost To Buy A Home?
An extremely popular question fielded by real estate professionals on a regular basis is how much does it cost to buy a home. One of the biggest home buying misconception is that the only cost to buy a home is the down payment.
The fact is that the down payment is only a small portion of the total costs to buy a home. As a Florida real estate agent, I always explain to home buyers that there are many costs to buy a home and that some of them are upfront costs and some are future costs.
It's important that when you decide to buy a home that you fully understand all of the costs to buy a home. Buyers who don't understand the costs potentially can put themselves in financial distress in the future.
Read on to find out how much it costs to buy a home and to find out what the upfront and future costs are. Additionally you will find some excellent tips on how to save money to pay the costs to buy a home.
What Are The Upfront Costs To Buy A Home?
An upfront cost is one that is required to be paid for before actually owning a home. The upfront costs to buy a home are often referred to as the closing costs. Below you will find out what the upfront costs to buy a home are.
Down Payment
The most well known cost to buy a home among buyers is the down payment. A down payment is calculated by taking a percentage of the purchase price. The down payment is a cost that will vary depending on the type of financing a buyer is going to be obtaining.
Since there are so many different types of mortgages and each one has different down payment requirements, it's strongly recommended that you get pre-approved for a mortgage before looking at homes!
Below are some of the most popular loan products that buyers can take advantage of. As you will notice the down payment is different with each and every product.
FHA Loans
FHA Loans, which stand for Federal Housing Authority, is arguably the most popular mortgage product because of the low down payment percentage that is required. FHA Loans allow a buyer to come up with a minimal 3.5% down payment.
Conventional Loans
Conventional mortgage products are another popular option for buyers. There are many different types of conventional loans with the most common being the 5% down product. This loan requires a buyer to put down 5% of the purchase price. Conventional loans typically require a buyer to have higher credit scores than a FHA loan.
VA Loans
The VA Loan is an excellent option for those looking to buy a home with little to no money down. VA Loans, which stands for Veterans Administration Loans, allow a buyer to finance 100% of the mortgage. This allows a buyer to not have to come up with any money for the down payment. Even though the down payment required is zero, there are other costs to buy a home.
Real Estate Taxes
Depending on the state where you're looking to buy a home, the real estate taxes can potentially be another large cost to buy a home. For example, the real estate taxes in New York are some of the highest in the country.
Years ago there were mortgage products that allowed buyers to have the option to pay their taxes in one payment yearly and not as part of their monthly mortgage. Those days have since disappeared. The majority of mortgage products require a buyer to pay an entire years real estate taxes upfront as part of their total closing costs.
A homes real estate taxes are based on the homes tax assessment. The higher a tax assessment on a home the more in taxes the homeowner will pay. In some cases, a homes tax assessment can be much higher than it should be, in which case, the homeowner should consider appealing the tax assessment.
Appraisal Fee
Another upfront cost to buy a home is the bank appraisal fee. Anytime a buyer is obtaining mortgage financing, the bank will require an appraisal to be done. An appraisal can be best described as a unbiased evaluation of a homes value to ensure the value is at least what a buyer and seller agree too.
The cost of an appraisal will vary but generally will range between $350 – $500. It's important to understand that a bank appraisal is a cost that protects a buyer from overpaying for a home. A home that under appraises is a common bank appraisal problem but does help reduce the risk that a buyer has overpaid for the home.
Homeowners Insurance
Anytime there is a mortgage on a home, the lender is going to require that the home has homeowners insurance. Homeowners insurance protects the homeowner should something happen to their home or something happen on their property.
There are many reasons why homeowners insurance is important and why it is money well spent. The cost of homeowners insurance will vary depending on the property and it's highly recommended to get a couple different quotes prior to paying for the insurance.
Inspection(s) Costs
Some of the most popular real estate contingencies that buyers have the option to include in their purchase offer are various inspection contingencies. Popular inspections such as home inspections, chimney inspections, radon tests, and pest inspections are all costs that a buyer is responsible to pay for upfront.
These costs to buy a home will vary again depending on the size of the home, number of chimneys, and other factors.
Real Estate Attorney
Florida law does not require that parties to a real estate purchase hire an attorney during the closing process. Many real estate transactions are completed by negotiations between the buyer and seller via their two real estate brokers. However, hiring an attorney may help to expedite the process, as well as protect the real estate buyer's and seller's interests.

Closing a purchase and sale of real estate can be a complicated process, particularly if a mortgage is involved. The typical Florida real estate sale may require preparation of numerous documents: a purchase and sale contract, a real estate transfer deed, a Certificate of Non-Foreign Status for purposes of tax withholding, and a closing statement, which describes all costs associated with the sale. Although an attorney is not required in Florida for the preparation of these documents, many real estate attorneys would argue that hiring an attorney, whether for the buyer or seller, will increase the client's protection during the process.
What Are The Future Costs To Buy A Home?
Future costs to buy a home are something that many buyers neglect to take into account. A buyer can purchase a home without having to worry about paying for these future costs right away, however, it is suggested to take these costs into account beforehand. Below are some of the most popular future costs to buy a home.
Utility Costs
One future cost that many buyers neglect to think about when buying a home are utility costs. Many buyers don't stop and think about the potential monthly utility costs, which can be costly depending on the home.
It's recommended that a buyer has a rough estimate as to how much the monthly utilities cost. This can be obtained either by asking the current owners or by calling the local utility company. Keep in mind that everyone is different when it comes to controlling their utilities.
For example, some homeowners like their heat to be set at 74 during the cold winters while others would prefer to wear a sweatshirt and keep their heat at 67. This can make a significant difference in utility bills but it's good to have a general idea how much the utility costs will be.
Private Mortgage Insurance / Mortgage Insurance Premium
If you're going to be buying a home with less than 20% down, it's likely you will be paying PMI or MIP, depending on the type of mortgage. Mortgage insurance is a cost that is passed onto a buyer that is paid as part of their monthly mortgage that helps protect the lender in the event they default on their mortgage.
Mortgage insurance is a cost that is associated with a mortgage until there is a certain loan to value remaining on the mortgage. With some mortgage products, mortgage insurance will remain with the mortgage for the life of the loan. It's recommended that you ask your mortgage consultant when you can remove private mortgage insurance, if at all.
Moving Costs
Another potential future cost to buy a home are moving costs. If you plan on moving everything yourself, this cost will be minimal. If you decide to hire a moving company, this additional cost is something you need to have an understanding of.
Similar to getting multiple quotes for homeowners insurance, it's suggested that if you're going to hire a moving company, you get multiple quotes. Relocating and moving can be pretty stressful and not considering the additional cost can create additional stress.
Costs To Furnish The Home
One of the best piece of advice for first time home buyers that I offer is always to keep in mind the future costs to furnish a home. Many first time home buyers don't have a lot of furniture, kitchen utensils, or other necessary items to furnish a home.
Unless you plan on living with the bare minimum, it's important to consider the cost of furnishing a home. This cost to buy a home doesn't have to be absorbed all at once, but is something to consider when thinking about how much it costs to buy a home!
Maintenance Costs
Deferred maintenance can ruin a home very quickly. Every home will have some level of maintenance costs. For example, it's suggested that the HVAC systems in a home are serviced and cleaned on a yearly basis. While the cost to perform an HVAC cleaning and servicing can cost around $100-$150, it is an addition cost nonetheless.
Tips For Saving Money To Cover The Costs To Buy A Home
Buying a home is a big deal and sometimes it takes time to save the money to cover the costs to buy a home. There are certain tips that should be followed to help save money to cover the costs to buy a home. Below are some of the top tips for saving money to buy a home!
Consider Local Grants
The first thing to consider when saving money to cover the costs to buy a home is whether there are local grants available for home buyers. There are many first time home buyer programs and also programs designed to help buyers with lower income levels purchase a home.
If you're not sure where to find out about local grants and incentives for home buyers, reach out to a local real estate professional. A top real estate professional should know what programs are available for buyers in the local area and be able to point you in the proper direction.
If you don't know how to find a top local real estate agent in your area, click the image below and I can connect you with a knowledgeable top agent in your area!
Create A Budget
The most successful companies in the world have detailed budgets and stick to them. One of the best ways to save money to cover the costs to buy a home is to create a budget and stick to it!
A monthly budget can make a huge difference and help a buyer eliminate unnecessary spending. One of the best ways to create a budget is to create a spreadsheet with your fixed monthly costs as well as variable monthly costs. If you budget only to spend $50 per week on entertainment and dining out, it can eliminate those costly restaurant visits that can deplete a bank account quickly!
Having your finances in order is one of the best tips for making the home buying process easier. It also makes saving money to cover the costs to buy a home much easier. Bottom line, create a budget!
Is A Gift An Option?
Another way to cover the costs to buy a home is to obtain a gift from a family member, friend, or acquaintance. Using gift money to cover the costs to buy a home is allowed for certain types of mortgages and not allowed for others. This is another reason why getting a mortgage pre-approval before shopping for homes is a great idea so you know whether gift money is an option or not.
Final Thoughts
As you can see, the cost to buy a home is more than just a down payment. The question, how much does it cost to buy a home, is not as simple as calculating a percentage. The upfront costs and future costs should both be calculated and considered prior to buying a home.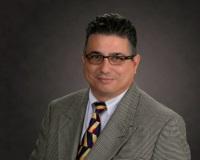 Author:
Ray Negron
Phone:
561-202-4369
Dated:
March 7th 2016
Views:
212
About Ray: ...